How To Blend Learning Technologies With Instructor-Led Training
Could your instructor-led training program benefit from modern technology? Are your corporate learners looking for ways to explore the topic on their own and go at their own pace? Do you need to quickly revise your online training strategy to keep up with new updates and compliance regulations? Here are 8 ways that you can blend learning technologies with your current instructor-led training courses.
1. Give Corporate Learners The Chance To Study The Topic Autonomously
Online training resources and Learning Management Systems give employees the power to explore the subject matter on their own. They can use the LMS to monitor their progress and access online training materials. Likewise, they have the ability to participate in simulations, scenarios and other online training activities to broaden their knowledge. Everyone has the opportunity to go at their own pace. You might consider a self-guided online training course map that employees can use to bridge performance and skill gaps. For instance, a clickable online catalog that features helpful online training tutorials, simulations, and other online training resources.
2. Improve Knowledge Retention And Recall
Learning technologies can help reinforce the key takeaways and refresh employee knowledge. For example, a task-based simulation allows them to brush up on skills and gain real-world experience. The instructor imparts the information during an in-class presentation. Then employees are able to put that information into practice using online training resources.
3. Facilitate Peer-Based Knowledge Sharing
Technology gives employees the power to interact with peers and exchange valuable information. Social media groups, corporate eLearning blogs, and online forums are just a few of the social learning tools at their disposal. They can also use Project Management online tools to collaborate during group collaboration projects, or even create their own online training content and share it with others to receive feedback. Another great way to facilitate peer-based knowledge sharing is to host regular webinars. Post the topic in advance and invite employees to share their opinions and insights.
4. Allow For Quick Updates To Reflect New Trends Or Ideas
Updating traditional training courses requires a significant amount of time and resources. You have to update the existing printed materials and then distribute them to your employees. Fortunately, learning technologies allow you to quickly develop, distribute, and update your online training content to reflect new ideas or trends. For example, compliance topics that change periodically. As a matter of fact, you can create eLearning templates to make the process even more efficient.
5. Gamified Online Training Increases Engagement And Participation
One of the top trends in online training is gamification. This approach combines traditional online training with game mechanics, such as points, badges, or levels. It provides added incentive for employees who may lack the necessary motivation. Your "go-getters" are bound to be fueled by the rewards. As a result, they are more likely to benefit from your instructor-led training program. This can be attributed to the fact that they absorb and assimilate the online training materials more effectively.
6. Use LMS Metrics To Evaluate Learner Performance
Most LMS platforms have built-in LMS reporting and analytics features. As such, you can track every aspect of your online training program, from employee participation and completion rates to online training course effectiveness. You even have the ability to monitor instructor approval ratings based on employee feedback and performance indicators. For example, low assessment scores may be due to ineffective instructional design methods. As a result, you can address the issue with your corporate learners to get to the root of the problem. This may lead to regular meetings where instructors can discuss their concerns. Once again, learning technologies, such as video conferencing platforms, can be of assistance.
7. Provide "Moment Of Need" Learning Opportunities
Learning technologies provide easily accessible online training resources that target specific gaps or learning objectives. For example, an employee is unable to complete a transaction or troubleshoot a common workplace issue. Ideally, these support online training resources should be bite-sized and quick to consume. Microlearning resources allow employees to focus on specific challenges that hinder productivity. Here are just a few "moment of need" resources that you can incorporate into your instructor-led training strategy:
Online Training Simulations And Scenarios
Interactive software or task-based simulations and scenarios impart real-world experience. Employees have the opportunity to explore work-related tools or processes in order to lessen the forgetting curve.
Product Demos
Online training videos that highlight the key features and benefits of the products or services. Employees can pass this knowledge along to the consumer, thereby increasing sales and customer satisfaction ratings.
Infographics
Visual representations that combine image with text. They are ideal for task walkthroughs, compliance stats, and company policy highlights. Employees use infographics as quick references on the job and to broaden their understanding of the topic.
Online Training Tutorials
Step-by-step guides that explore every facet of the task, or demonstrate skills in action. Online training tutorials may also include visuals, sound effects, and other media to increase online learner immersion.
8. Cater To Different Learning Preferences
Employees have different goals, preferences, and training needs. They also assimilate information through different means. Learning technologies cater to unique learning preferences, as employees can pick-and-choose their preferred online training materials. For example, visual learners have access to presentations and video demos. Audio learners can tune into podcasts that feature important compliance issues. However, it's wise to gather eLearning feedback from your employees to create relevant and relatable online training resources. This also allows to bridge personal gaps and increase overall engagement.
Learning technologies give your corporate learners the power to expand their knowledge autonomously and take advantage of online training resources. The key is developing a thriving learning culture that emphasizes the importance of continual self-improvement. You should also make online training resources readily available and invite employee input.
Want a practical guide on how to begin with your blended learning program? Read the article Applying The SAMR Model To Create An Effective Blended Learning Strategy to get insight on how to use SAMR to integrate technology into your training curriculum.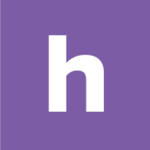 Homebase
Make work easier. Running a small business has never been harder. Homebase helps with free tools to track time and manage your team.