Conferences
Open Education Global Conference 2015
Have you been invited to review Open Education Global Conference 2015?
That's great! Login with your email and password to proceed, or click here if you do not have an account yet.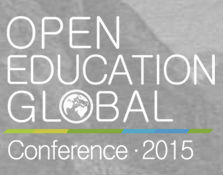 Location
Banff
Banff, AB, Canada
Website: http://conference.oeconsortium.org/2015/
Organizer: eLearning Industry Events Team
The theme for Open Education Global 2015 is Entrepreneurship and Innovation, emphasizing the exciting directions and developments in open education around the world.
Conference participants will hear from thought leaders in open education and have the opportunity to share ideas, practices and discuss issues important to the future of education worldwide. Sessions cover new developments in open education, research results, innovative technology, policy development and implementation, and practical solutions to challenges facing education around the world.
The conference will feature the following tracks:
Pedagogy & Design
Innovation
Evidence of Impact
Strategy
Implementation
The Open Education Awards for Excellence will be presented during the conference. These awards recognize distinctive open education sites, technological innovations, notable open courses, and exemplary leaders in Open Education worldwide. We encourage you to participate in the awards' process nominating your favorite people, projects and ideas.For more information on the OE Awards click here.
The Open Education Global Conference 2015 will take place in the city of Banff, Alberta, Canada on April 22-24 , 2015.
View larger map