21 Free Counting iPad Apps For Kids
There is no better way to teach for Free your kids mathematics than using highly interactive educational Apps. At the following list you will find 21 Free Counting iPad Apps to learn your kids how to count.
10 Frame Fill - free
"10 Frame Fill" provides children practice with recognizing additive "10 Families" (e.g., 1 and 9, 2 and 8, etc.). Set the 10 Frame to fill in sequence or randomly. Use contrasting color chips to fill the 10 frame as you determine the answer.
123 Numbers Free - free
123 Numbers & Counting is a fun and intuitive educational app for kids to learn numbers and counting.
Animals Counting Writing Game Free Lite HD - free
Learn Number counting, writing, and listening skills.
Counting 123 - learn to count challenge for kids - free
Your ultimate counting teacher!!! Watch your children as they play & quickly learn how to count and recognize numbers in this fun and simple children's game.
Dominoes Easy Match - free
Designed and tested by educators and parents of young children, Dominoes Easy Match is an engaging and simple way to learn about numbers one through nine.
Farmers Market - fun educational activities for kids, featuring Fruits, Vegetables, Colors, and Numbers HD by TabTale - free
A rich and colorful upbeat children's game which introduces Numbers, Colors, Fruits and Vegetables in a fun and educational process. Your children will be counting & eating veggies in no time.
Jumping Grasshopper - Learn to Count - free
Watch your children as they quickly learn how to count numbers in this fun and brilliant children's game. Your children will be counting in no time.
Kids Numbers and Math Lite - free
Help your preschool and early elementary school children learn their numbers and master basic arithmetic skills with Kids Numbers and Math.
Line 'em Up - free
Designed to promote kindergarteners' mastery of number order. This app replicates a simple classroom activity in which children place number tiles, 1-32, in order from least to greatest.
Math Is Fun - I Like Numbers Kids Book - free
The "I Like" children's picture books are a magical way to enjoy stories with your child. Not only are the stories and pictures fun... they also help your child learn about the world they live in. It is a magical learning experience for kids of all ages from 0 to 6.
Montessori Approach to Math - Hundred Board Lite, A - free
This app is a fun and educational exercise found in the Montessori classroom to help children with their counting from 1 to 100.
Motion Math Zoom - free
Give your child a chance to play with numbers - they'll have a blast zooming through the number line as they master place value.
Number Rack, by the Math Learning Center - free
The Number Rack facilitates the natural development of children's number sense. Rows of moveable, colored beads encourage learners to think in groups of fives and tens, helping them to explore and discover a variety of addition and subtraction strategies.

Create the best Course for your School with the Right Vendor

Find, choose and compare the top eLearning Content Development Companies for K12!

Number Sense - free
Have fun with Mathomatix: Number Sense – for kindergarteners! Number Sense is based on National and California educational standards.
Preschool - Counting - free
If your kid is just starting to count, this app is perfect for you. This app is ideal for a preschool/Montessori to use in their classrooms.
Quizard Lite - free
Quizard Lite is a smart flashcard application that allows you to create sets of up to 20 flashcards for your own use or download them from Quizlet, Flashcard Exchange, Course Hero, or Study Stack on the web.
Sam Phibian - free
Sam Phibian combines attractive graphics, fun game play, and just the right amount of absurdity to create an interactive experience that makes counting practice engaging for young (and old!) learners.
Splosh - free
Splosh is a vibrant and engaging interactive story app from Punflay for high-energy preschoolers and beginners. The app seeks to reinforce fundamental number concepts through play and story.
Teaching Number Lines - free
Little Monkey Apps Number Lines helps to introduce the concept of number lines to young students through the use of cute little frogs that make steps and leaps.
Ten Monsters Come to Call - free
One monster is trouble. Two monsters is double! In this exciting counting game for young children, ten adorable monsters come to call to help children learn their numbers and counting from one to ten.
You Can Count on Blue Dog - free
This IPad app is a fun way for children to learn counting while enjoying the fabulous Blue Dog artwork of George Rodrigue. Each page displays a different piece of George's original art with countable objects.
You may also find useful: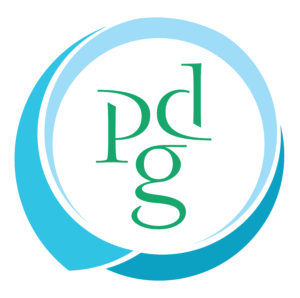 Performance Development Group
We make people better at making their business better.