How To Price Your eLearning Services: 6 Factors To Consider
Let's face it, eLearning professionals prefer to be creating amazing eLearning content, designing eLearning course layouts, and choosing the perfect color scheme instead of taking care of business. We are more creatively inclined, which can prompt us to put marketing, self-promotion, and accounting on the back burner. However, knowing the perfect price point for our eLearning services is vital to long-term success, especially if you want to make a profit. Here are 6 tips for putting a price tag on your eLearning offerings.
Consider ALL of your costs.
Before you determine the ideal price for your eLearning services you will have to calculate all of the expenses that go into providing those services. This can be one of the most challenging steps in the process, as there are no parts or manufacturing fees involved, as would be the case for a product. Instead, you have to consider all the time, tools, resources, and subcontracting costs that you will have to pay in order to complete an eLearning project. For example, if you plan on bringing a collaborator on board you must factor in their fees. Your eLearning expenses also include all of your business expenditures, such as marketing and accounting costs, rent, utilities, taxes, licensing fees, travel expenses, etc.
Find the right profit margin.
The profit margin is the monetary amount that you will need to charge on top of your regular eLearning expenses. Essentially, it's the gross profit that you'll be able to live on after you've covered all your operational costs. It's a good idea to calculate a certain percentage that you would like to add to your base business expenses, such as 5 or 10%. This figure greatly depends on the current eLearning market, competition, and demand for your eLearning services.
Set an annual income goal.
Aside from determining what you would like to make per eLearning project, you should also pinpoint how much you need to earn every year in order to make a good living. Chances are that you already have a general idea of how much you would like to make per month or per year, but now it's time to put it down and writing and crunch the numbers. How much will you really have to charge each eLearning project to reach your goal, and how many eLearning projects will you have to take on over the course of the next year? More importantly, how many eLearning projects can you realistically complete within that time frame? The answers to all of these questions will help you set an annual income target.
Decide on a flat-fee or hourly pricing structure.
There are typically two routes you can take when pricing your eLearning services: flat-fee and per-hour. Charging a flat fee may attract more clients to begin with, as they know up front how much they will pay out of pocket. However, charging by the hour helps to ensure that you actually get paid what you deserve. For example, if you have to work more hours than expected for a client you can simply bill them for the overtime. It's wise to give both strategies a try before you finalize your eLearning service pricing structure to weigh the pros and cons. You can also get input from clients and other eLearning professionals to figure out which approach is right for your business.
Size up the competition.
The competition is going to reveal a great deal about the ideal pricing scale for your eLearning services. This is particular true if the competition has been around for quite some time and is successful. It's important to research a number of different competitors to get a true sense of the current market value, instead of just looking at one or two websites and assuming that they are charging the going rate. For example, one of your competitors may be charging $100 an hour for a service, but they don't have many clients. You cannot determine this just by looking at their "services" page. In fact, you typically have to look up reviews and research data to size up the competition effectively. Keep in mind that you should charge extra for "add-on" services that other eLearning professionals don't offer, such as more advanced eLearning authoring tools or expertise in a niche.
Be prepared to adjust your pricing.
It's not uncommon for eLearning freelancers, vendors, and contractors to make major modifications to their pricing structure within the first year of business. In fact, you should be prepared to adjust your prices based on feedback you receive from clients, a rise in expenses, or changes in the eLearning industry. If you find that your eLearning services aren't selling as well as you expected, then you may want to consider lowering the price you charge in order to bring in more business. However, bear in mind that it may simply be a matter of an ineffective eLearning marketing strategy. For example, not having a social media presence may be preventing you from attracting new clients. Likewise, if you discover that you are attracting an abundance of business, you may not be charging enough and should think about raising your fees after doing some more research.
Finding the right price tag for your eLearning services is all about following the laws of supply and demand and knowing your true value. Experience, time, and the tools required are all factors to consider when determining your pricing structure. Never underestimate the worth of your expertise, and spend some time researching the market to see where your eLearning services fall into the sales spectrum.
Are you looking for advice on how to promote yourself as an eLearning freelancer? Read the article Give A Winning eLearning Sales Pitch: 7 Tips For eLearning Freelancers to discover how to craft an eLearning sales pitch that puts you at the top of your next client's list.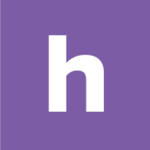 Homebase
Make work easier. Running a small business has never been harder. Homebase helps with free tools to track time and manage your team.