Why You Should Use A Learning Management System For Automotive Training
With continuous advancements in technology, the mobility business is shifting its attention to the latest digital and technical innovations. Specifically, the future ban of petrol and diesel vehicles has led to its pre-occupation with the development of alternatively fueled vehicles, being predicted that by 2030 over 55% of car sales will be fully electrified.
Amongst the various changes contributing to the industry's rapid transition is the evolution of autonomous vehicles. The potential to have driver-less vehicles not only redefines humans' very relationship with driving but is also hoping to reduce the risk of human error on the roads. In addition, consumers can expect to see more in-car technology, as well as further progression into connectivity between vehicles and with traffic infrastructures.
Together with the developments in self-driving vehicles and connectivity, it is anticipated that models will be released annually, leaving the days of patiently waiting for new editions as a thing of the past.
Consequently, the alterations to the industry shape the traditional consumer mindset when purchasing vehicles. Therefore, sales approaches must be modified, and advanced product knowledge is essential for accommodating to this new customer behaviour.
Ultimately, it has never been more important for businesses to administer training to support staff through the restructure, and a Learning Management System provides the perfect solution to meet these requirements.
What Is A Learning Management System?
A Learning Management System (LMS) is a software platform for hosting, creating, managing and reporting on the delivery of online training courses. Using the latest advancements in digital technology, companies can supply a variety of learning content from one training portal, compatible with multiple devices for employees to have just-in-time access to learning when they need it most.
Kia Europe, Mitsubishi Motors and Renault UK are just a handful of the leading automotive businesses currently using Digits' learning technology to deliver training across their organisations.
But, what makes a Learning Management System suitable for the automotive business?
1. Quickly Update On Industry Changes
Not only are the industry's increasing efforts into creating sustainable and self-driving vehicles causing a stir within the sector, but the regular changes to compliance regulations and updates to models also make it extremely difficult for businesses to keep staff informed.
However, with a Learning Management System, automotive organisations can quickly add and deliver new learning content to delegates across the country, at the same rapid pace the industry is evolving in.
A more timely and cost-effective solution than manually notifying employees every time there is a change in the industry.
2. Just-In-Time Learning
Due to customer experience being particularly pivotal in this trade, workshops remain intrinsic to the automotive training process. But only using classroom-based training has its downfalls, being extremely time-consuming for employees, having to dedicate several days to the training, as well as leave time aside for travelling. In addition, employees are only given one chance to remember all the key information.
By adopting a Learning Management System that is compatible with a range of devices, organisations can easily host a series of online learning materials, available to learners at a time and place that suits them. Reducing time taken to complete training by about 40-60%, but additionally providing learners with an instant access to learning when they need it most.
3. Relevant Learning
Like any company, there is a vast range of roles within automotive organisations, so a 'one-size-fits-all' approach isn't going to effectively deliver learning. Rolling out identical learning to sales teams and technicians is counterproductive, as both jobs have entirely different requirements.
Investing in a digital learning platform allows specific training materials to be assigned according to roles, departments or dealerships, so learners are only viewing the information relevant to their job. Not only ensuring delegates are receiving the right learning to excel in their position within the business but also helping to drive interest by highlighting how the training can be applied to their individual role.
4. Reporting
Demonstrating that employees are compliant is pivotal in most industries, but even more so for automotive companies, especially since it became a requirement for staff in companies offering car insurance and roadside assistance to have completed 15 hours of financial CPD training. Manually documenting the completion of mandatory training can easily become difficult to track. By investing in an online learning solution, organisations can track the progression of essential training, ensuring every employee is compliant.
Besides from tracking compliance-based learning, the reporting functionality available is fundamental in forming future learning strategy. Rather than blindly deciding the next areas of training to concentrate on, learning consultants can gain an accurate understanding of how the business is performing through reporting. For an industry that is particularly orientated around high-quality customer service, noting skills or individuals that require further development is crucial in creating that flawless customer experience.
5. Blended Learning Approach
Despite automotive businesses more readily adopting online learning courses, face-to-face training sessions and product launches are crucial to the industry, particularly for sales executives to learn sales approaches and vehicle information. Before the days of using the online booking capabilities available on a Learning Management System, organisations were investing time and resources arranging training, only to get less than the full capacity to attend.
Now, using the functionality of an LMS, companies can more efficiently organise classroom courses, guaranteeing the attendance of delegates with the course fill features and widgets. Consequently, forming a blended approach to training by incorporating both the advantages of digital learning technology to book courses with real-world training workshops.
To Conclude
In an industry in a constant state of flux, being able to frequently update staff on new vehicles and features, report on completion of compliance training, and blend digital and offline learning materials, is essential. Using a Learning Management System, businesses can provide stability to the industry, preparing employees for the ongoing transition of the industry.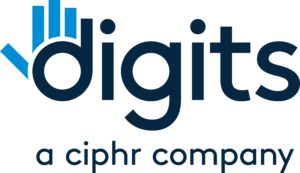 Digits LMS
Digits is a leading UK-based digital learning provider. Our award-winning platform, Digits LMS, combines the best of LMS and LXP functionality to create and deliver engaging learning experiences, backed by sophisticated analysis and automation tools