Why Your Marketing Strategy Needs Automation Software
The process of building relationships with potential customers is becoming increasingly important. Mostly because Customer Experience becomes the main focus for all businesses [15]. Fortunately, marketing automation software makes it possible to accomplish this better and more efficiently than ever.
Technology gets stronger and more amazing all the time, which has been a big part of the increase in inbound marketing efforts. Different software programs can do a number of things in this arena, from scoring the leads you attract to tracking the activity of your eLearning prospects.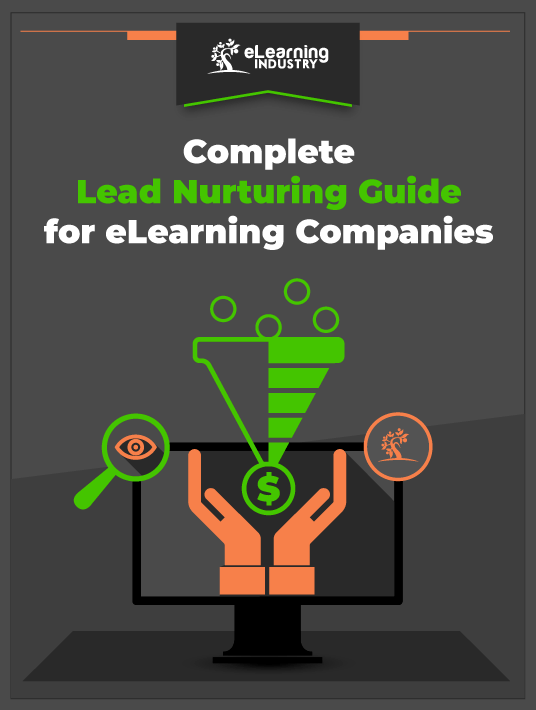 eBook Release
Why Lead Nurturing Is A Must-Try Strategy To Turn Prospects Into eLearning Buyers
Discover all you need to know about lead nurturing in the eLearning niche. By following this guide, you'll manage to increase sales revenue for your eLearning brand by converting leads into customers.
Making The Most Of Marketing Automation To Enhance Lead Nurturing
Before you do anything else, you have to know your leads and know them well. How do you do that in the eLearning market? Personalization is a good place to start [15]. All of your interactions with prospects should be specifically tailored to them. You need to link those interactions with their needs and their most recent behavior.
Automation software makes that possible. Because it can track consumer behaviors, it can then send content and campaigns to your leads based on those. It can also geographically target leads with certain messages. The above can help you track where they are in the sales cycle so the messages stay as relevant as possible to their journey. Consumers in the eLearning industry are no different. So, you can treat them and nurture them by following best practices any company has tested so far. Plus, by using the ideal automation tools you can get the results you need in order to optimize your eLearning brand's campaigns.
Personalization is by no means where technology's benefits stop. Automation makes your messages even more relevant by sending messages to your prospects at exactly the right time. A week after a lead has downloaded an eBook from your website, you might send him or her a personalized email presenting your upcoming webinar on the same topic. This will help you move the relationship down the funnel and also stay relevant to their interests.
Finally, marketing automation systems can strengthen or reinforce alignment between sales and marketing teams. The above combination drives better customer retention and more conversions. It makes tracking leads easier and streamlines the process of giving certain leads some extra nurturing. Especially when they haven't yet decided to make a purchase for a new eLearning product or service.
All of these automation benefits contribute to better Customer Experience. With that in mind, you can start looking for the right tools for your eLearning organization.
Marketing Automation Must-Haves For eLearning Businesses
Knowing the benefits of automation software, it's time to know which features are the most necessary to look for as you start to use the technology in your lead generation efforts. Here are 6 ways to get started:
1. Lead Management
One of the most fundamentally important features of marketing automation software is lead management. This lets you not only capture leads once you've identified key prospects but also track them through the sales funnel. Being able to categorize eLearning prospects might need time and effort, but it is extremely important. The most successful eLearning marketers have based their data on this. Managing to bring results by creating better remarketing strategies later on. Lead management is crucial to achieving optimization and correct targeting.
2. Integration
As a marketer, you likely deal with more data than you feel like you can handle at times. Marketing automation software can use your existing tools to gather data and then use it to understand your leads. It'll help you get a better picture of the customer journey and of the customer as a person. It will also help identify the highest-quality leads, and create relevant and personalized content for those leads as you go. Having 3000 lead contacts will do you no good if you don't know who these leads are. If you have no idea what actions these leads have taken, it is like knocking on a deaf man's door. No one will answer. But if you understand your leads, segmentation will help create the right content. This way you can provide them with the info they need to read in order to convert.
3. Segmentation
Speaking of data, you can use automation software to further delve into it. Your software should maintain, manage, and filter the information you gather about your leads and then help you identify your target audience based on that information. How does it do this? Various ways. Automation technology can segment your data by behaviors, referral sources, geographic locations, demographics, and more. The most successful lead generation examples are those you follow such best practices.
4. Email Marketing
Email marketing is one of the most tried-and-true marketing tactics, and automation can make it even more beneficial as you scale. Automation tools can create email groups based on your target audience and their behaviors then send personalized messages to engage leads. It can schedule messages for you and send messages based on triggers like time, events, or notable occasions. It can even track the success of individual email campaigns, as well as larger ones. Mailchimp and HubSpot are some of the top tools when it comes to marketing automation platforms.
5. Social Media
Social media platforms are great ways to engage in real time. But, it's nearly impossible for marketers to always devote to posting or keeping up with it. Luckily, automation software can help. When you can't always monitor everything your customers are saying on social media, marketing automation software can by tracking feedback and mentions through social listening. It can track how your social campaigns are performing, schedule and publish timed posts, and build targeted ads made just for your leads. Apart from Facebook, lately LinkedIn has been delivering great results when it comes to B2B lead generation. Plenty of eLearning marketers include social media in their lead generation strategies.
6. Analytics
Possibly most importantly, marketing automation software helps you analyze the results of your lead nurturing efforts. The technology collects and interprets data and can help you make decisions about your lead nurturing efforts based on that. It also monitors the performance and ROI of your campaigns.
Get Our Media Kit To Learn How You Can Benefit From Our Unique Content Marketing Solutions
Discover how we help eLearning brands build awareness, boost website traffic, and generate targeted leads. Ready to get into content marketing?
How eLearning Businesses Can Benefit From Marketing Automation For Lead Nurturing
As good lead nurturing becomes more important for eLearning marketers, it's time to start implementing automation tools. Such a strategy can help your marketing team guide eLearning prospects through the funnel. Automation opens so many doors to building successful relationships by helping you understand and communicate well with your customers.
Focus on creating opportunities to reach the right eLearning buyers. Segmentation is key to a successful marketing automation strategy. As mentioned plenty of times before, knowing your eLearning brand's buyer personas is vital.
Take advantage of all it has to offer to make your lead nurturing efforts relevant, efficient, and powerful. If you want to get deeper into lead nurturing, feel free to get eLearning Industry's Complete Lead Nurturing Guide for eLearning Companies.
References:
[15] Improve Lead Nurturing with Marketing Automation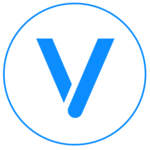 VIVAHR
Simple, Affordable Hiring Software Post your jobs to all the free job posting sites with one click + Culture Marketing™ landing pages.