Trending Learning Management Systems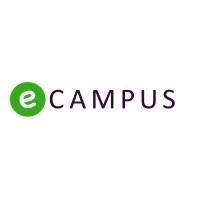 eCampus LMS
eCampus is a Best Online Learning App and Campus Automation System for colleges and universities. campus management systems, LMS platform, University management system, Online examination system
Who Uses This Software?
Any college and university can use this SaaS platform that specializes in Database Management, Learning Management systems, Examination System Management, Fee & Account Management, and other digitized solutions for universities, colleges, and educational institutions.
Customers
Academic
Freelancers
Large Enterprises (>10,000)
Non Profits
Public Administrations
Small/Medium Businesses
Use Cases
Academic Learning
Association Learning
Continuing Education
Industries
Education Management
Education: K-12
eLearning
Higher Education
Primary/Secondary Education
Deployment
Desktop Application
Mobile Application
Self-Hosted Cloud-based
Self-Hosted System
Software as a Service / Cloud
Browsers
Apple Safari
Google Chrome
Internet Explorer
Mozilla Firefox
Integrations
G Suite
Google AdWords
Google Analytics
Google Calendar
GoToMeeting
Training
Documentation
In Person
Live Online
Online Tutorials
Webinars
Support
24/7
Business Hours
Email
FAQ
Knowledge Base
Live Online
Online Community
Phone
Pricing
Learn more about eCampus LMS's pricing options so you can make a business-wise decision on the best software to use.