Role Of Chatbots In Educational Mobile Apps
Are you making plans to launch your educational app? If yes, then when you intend to launch your mobile app, you must stay updated with the latest technology. When talking about the education sector, Artificial Intelligence can't be circumvented for its contribution. It has rapidly redefined the eLearning and education sphere for the better and opened a new atmosphere for you to resolve the pain areas of your audience actively. In this article, you will learn everything about how to integrate chatbots within your web/mobile educational app development solutions to present an innovative method of learning and, disseminate knowledge. A chatbot is a computer program designed to stimulate a conversation in simple language by auditory or textual methods with the users, based on business practices and the data of the organization.
The use of chatbots within the sphere of education has demonstrated compelling potential as an administrative and teaching tool. It has shifted widely, as it is present in our lives as a helpful tool that retrieves data, offers support, and helps with learning processes too. For a few years, chatbot development has been buzzing, and it demands the attention of educational institutions and startups to unleash its actual potential. Institutions are still skeptical of the potential of chatbots; however, now they have begun experimenting to validate the utility and scalability of chatbot function. One of the reasons to lean toward chatbots is because their process competence has risen, for example, 24/7 support service.
Advantages of executing chatbots in education apps
Unique teaching techniques/methods/procedures
24/7 support and assistance
The accumulation of 360-degree feedback
The ability to reach more and more students at anytime
How To Apply Chatbots In The Education Sector
When it comes to chatbots, other than assisting teachers and students, there is a new world to explore. Chatbot development helps various departments to run efficiently, from administrative work to the service staff.
1. University
Discovering an appropriate university can be a hectic task, especially if universities are in different regions. But, with the advent of university bots, it has become apparent. A university chatbot plays a vital role in simplifying the university search and in providing all the necessary information to students and their parents. Also, it assists them in knowing how they can seek admission.
2. Educational Courses
A chatbot for educational courses helps aspiring students enroll themselves in the best course. Last year, Oracle presented the University of Adelaide with an AI-based chatbot solution that enables students to pick the right course. This chatbot monitors the Australian Tertiary Admission Rank (ATAR) score of the students by utilizing extensive learning-based natural language to offer them personalized responses. With this project's success, the university planned to execute further chatbots to scale service delivery and enrich the student experience.
3. Online Business Courses
If you are running an eLearning platform, reaching out to global students and responding within the time limit are always primary concerns for you. But, chatbots for online courses help you overcome issues, such as capturing lead data, engaging customer service or disseminating information around the clock.
4. Teaching
As of today, chatbots are already being used for classroom teaching. Natural language processing technology uncovers an arrangement of intelligent tutoring systems. With chatbots, teachers can easily convert the lectures into a series of messages, making it look similar to a conversation. Additionally, bots can respond to doubts/queries of the modules, teaching plans, assignments and homework, and deadlines after classes. Besides, some chatbots help users to learn languages; also, this proves that learning is not only restricted to classrooms anymore. Instead, the conception of the chatbot has taken the learning process to the next level by providing 24/7 availability.
5. Online Reputation Management
Educational institutions can introduce chatbots as a Public Relations (PR) tool to get the benefit of User Engagement. This medium might grow the overall brand image of the institution by building a direct connection with prospective students to help stay connected when the volume of queries is exceptionally high.
How Chatbots Boost Education Apps?
Chatbots can be easily accessed in a messaging app. For instance, you can deploy your institution's chatbot across your Facebook Messenger or WhatsApp for potential students to utilize it.
Chatbot app development is more agile and less costly to develop and deploy. Designing and developing a website or mobile app backed by a chatbot will benefit your institution to reach out to more prospects. Natural language processing presents an excellent customer service experience.
Conclusion
From modifying online counseling assistance to raising admissions marketing, we are likely to witness an increased utilization of chatbots within the education sector. Chatbots not only benefit the education sector, but many other industries are also enjoying the advantages of chatbots. In the epoch of technology-driven competition, chatbots, in turn, emerge as a powerful and flexible tool used to gain better returns. If you are new to the education sector or you have not adopted chatbot app development yet, it is high time for you now. Get it developed soon so that you won't lag behind, because chatbots have excellent capabilities and they can help you to achieve more reliable results.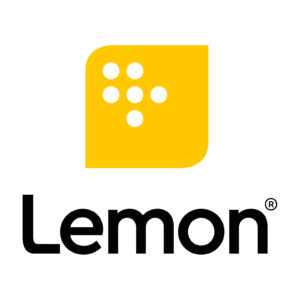 Lemon Mobile Learning System
How do you bring your digital learning content to users who don't have a fixed workstation? How do you make it possible for your young user groups to learn via their smartphones and tablets – on demand, online and offline? Welcome to Lemon®!