How To Engage Millennials In The Workplace With The Help Of SharePoint
According to the Governance Studies at Brookings report, Millennials will make up 75% of the workforce by 2025. This will create a huge impact on how we train our staff and is the driving force that guides our initiatives to create a working environment that appeals to this group. Many L&D managers ask the question "should my company offer training opportunities or focus on building a more collaborative environment"? With SharePoint, you don't have to choose because it provides both training and collaboration.
What Motivates Employees In The Workplace?
In previous decades, such as the Baby Boomers, workers valued monetary rewards such as a retirement plan and peer recognition. They were an ambitious, goal-oriented generation that liked promotions and had a desire for authority and having their expertise valued and acknowledged.
Following the Boomers was Generation X. These folks appreciate bonuses as well as stocks and bonds. They preferred working independently and believe career progression should be based on competence, not rank, age, or seniority in the job.
As mentioned previously, Millennials who were born in the 1980s and 1990s will be the largest group in the workforce in the next few years. These children grew up on technology and revel in peer collaboration. They prefer engagement via skills training, mentoring, feedback, and workplace culture. Having a flexible schedule is also a must.
Money is great, but for Millennials experiential purchases (money spent on doing) tend to provide more enduring happiness than material purchases (money spent on having). This is a great point because this group views the workplace as a 'material purchase'.
Training managers armed with this knowledge can use it to their advantage by focusing on employee experience. The goal of employee experience is to shift Millennials' relationship with work from considering it a material purchase, where satisfaction decreases over time, to an experiential purchase, where the anticipation of going to work is exciting and job satisfaction increases over time.
Delivering rich and rewarding employee experiences is the best and most holistic way to retain and engage Millennials.
The Forbes HR Council goes on to give more examples of what Millennials want in the workplace:
Flexible, creative work environment.
Ongoing collaborative training.
To be listened to.
Team environment.
Anonymous surveys to make changes.
Technology that inspires use.
Focus on quality of life.
To know how they'll make a difference.
How SharePoint Captures The Attention Of Millenials In The Workplace
SharePoint may be considered 'an oldie but goodie' but it's far from irrelevant in the workplace. Let's face it, most of us have and use SharePoint in our daily work situations already. Why not tap into the specific features that make it even more appealing to Millennials?
1. Engagement
Engagement is one of the biggest components that Millennials insist on at work. If we could pick a word that describes Millennials, it would be anything team-related.
This could be a little challenging in the past years but technology, like SharePoint, allows us to be more intertwined no matter where we are. Many companies work in a global capacity yet employees can work together on projects as if they're in the same room.
While SharePoint has primarily been viewed as a document management tool, it has a robust set of tools that allow for incredible team collaboration.
Team sites in SharePoint are designed for just that, teamwork. Each person in a team or workgroup having access to important documents, can provide input on a specific document with versioning and workflows, leave a note on the newsfeed, and sync calendars. What better way to keep on task and work cohesively on a project or task?
In addition, SharePoint also has a variety of other social tools that help engagement including community sites, wikis, blogs and most recently communication sites for Office365 users. These sites function just like other popular social media with newsfeeds and hashtags.
Millennials are a tough group to please because not only do they want engagement but also flexibility. Work/life balance is a significant hot button for this generation. According to a study by Deloitte, when choosing a job, the number one priority for Millennials is a good work/life balance. Companies that offer flexible schedules have a better chance at procuring millennial talent.
Because SharePoint can be used in the office or remotely, it is easier than ever to offer the best of both worlds—working in a team but as you please, in the office or at home.
2. Ongoing Training
If there is one thing that stands out among the millennial workforce it is this; they are committed to furthering their careers and value ongoing training.
SharePoint is a very multi-functional system that can be utilized in a variety of ways. However, one way that it is underutilized is for training.
For basic training needs, SharePoint is the perfect tool:
Collaborative content management.
Training project management.
Folder and content level permissions.
Social collaboration.
Single sign-on and active directory sync.
Training requirements and feedback.
There are still crucial LMS features that SharePoint just doesn't provide for. Adding in an LMS built for SharePoint will close the functionality gaps even further while also offering a lucrative total cost of ownership.
A SharePoint-based LMS is great for more complex needs of a company, including Scorm, instructor-led training, compliance, reporting and customized learning to name a few.
3. Recognition And Feedback
Millennials crave training, mentoring, regular feedback, and being part of the big picture. Managers, therefore, need to dialogue regularly with Millennials rather than follow traditional structures like a yearly performance review. Let them know how they are doing regularly through praising and constructive feedback; be clear and non-ambiguous, to the point. They would rather have you coach and engage than being highly directive.
Yearly reviews are generally the norm, but Millennials want feedback in real time and much more often. Just by adding more touch points during the year can alleviate the pressure of getting a 'bad score' and create an environment that is less threatening.
As we are well aware, Millennials are more informal than most and expect performance reviews to be more like a conversation and focus on the positive whenever possible—think coach or mentor vs. boss.
SharePoint is a great way to foster a two-way communication with your employees. Community forums are wonderful for sharing experiences, asking questions or helping your peers. There is even a gamification system in place that awards badges for 'peer mentoring' and the like.
With the popularity of mobile and social learning tools, Millennials respond well to feedback in this manner. For instance, an employee can upload their latest project or achievement on a SharePoint MySite and their direct manager can simply leave a 'thumbs up' or a comment such as 'great job'. These little tidbits of feedback throughout the year are just the ticket that will go a long way with your employees.
What we know about Millennials is that they are very different than other generations and require a different approach in the workforce. They want technology that inspires them, that can offer engagement, reward, recognition, and constant feedback. SharePoint is widely adopted by corporations worldwide and provides just the ticket when it comes to appealing to the next generations.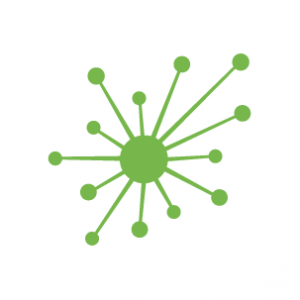 ShareKnowledge
ShareKnowledge is an enterprise LMS that integrates with existing technologies while automating training, reporting and other business processes.