How To Choose The Best eLearning Template
An eLearning template allows you to create eye-catching eLearning courses without starting from scratch. But how do choose the ideal one that suits the subject matter and online learners' needs? The secret is knowing which criteria to look for after gathering all your data. Here are 8 rules to help you select the best eLearning template for your eLearning course.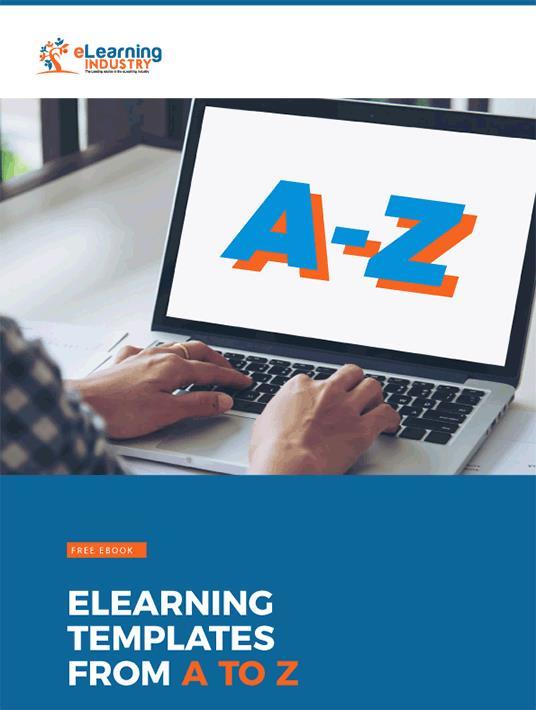 eBook Release
Get a Free PDF Download about eLearning Templates From A To Z
This Free eBook can help you get ideas on everything you need to know about eLearning templates.
1. Function Always Trumps Form
An eLearning template is visually stunning. You know that it will grab online learners' attention right from the start. But will it hold their attention for the duration of the eLearning course? Ultimately, the eLearning template you choose should opt for function over form. For example, it must have a user-friendly layout that makes eLearning content easily accessible, instead of frustrating online learners to the point that they simply click away.
2. Brand Integration Is A Must
The best eLearning templates give you the power to integrate your own branding elements, such as logos, color schemes, and graphics that reflect your company's messaging. Ensure that your eLearning template of choice leaves room for branding so that you can accurately portray your organization's image. This also gives employees a sense of ownership and builds the credibility of your brand. Of course, before you can integrate your branding you have to solidify your image. Sum up your mission statement and choose graphic elements that align with your core values. For instance, font types and colors that evoke specific emotions.
3. Customizability Is Crucial
Are you able to adjust every aspect of the eLearning template? Can you modify the font or image placement? Does the eLearning template allow you to move around the eLearning navigation icons and text blocks? These are all customizability options that can make a world of difference in your eLearning course design. Ensure that your eLearning template gives you creative control without sacrificing user-friendliness. Every member of your eLearning team should be able to work with the eLearning template, just as every member of your audience should be able to navigate with ease.
4. Versatile eLearning Templates Save Time And Money
Versatility is of the upmost importance when selecting an eLearning template. You'll probably invest a significant amount of time surveying the options before making your final decision. Thus, you don't want to have to repeat the process every time you design a new eLearning course. A versatile eLearning template saves time and money by simplifying eLearning course design and development, which is the primary purpose of using an eLearning template in the first place. Look for layouts that are multifunctional and easy to transform in order to accommodate new topics.
5. Themes Should Support The Subject Matter
Versatile eLearning templates are highly recommended. However, that doesn't mean that your theme should be generic or bland. In fact, the customizable objects you upload to the eLearning template must be custom-tailored to the eLearning content. More importantly, they should all adhere to a particular theme to create a sense of cohesiveness. The theme must also cater to the interests of your online learners. For example, conduct surveys to learn more about their hobbies and integrate them into the eLearning template.
6. Learner Preferences Play A Pivotal Role
A variety of factors fall under the learner preference umbrella. You must consider how your online learners are going to access the eLearning content. For example, they may need a mobile-friendly layout easy to view on their smartphones or tablets. Also consider their learning preferences and special learning requirements. For instance, some of your online learners may have visual or hearing impairments that have an impact on your eLearning course design. Research your audience to learn as much as you can about their personal preferences before you start the eLearning template selection process.
7. Never Neglect eLearning Navigability
Employees must be able to get through the eLearning course without navigation hurdles hindering their progress. The eLearning template should have clearly visible eLearning navigation icons and buttons that aren't obstructed by busy graphics and text. At the very least, you need to be able to reposition or add navigation elements to make it more user-friendly. Ensure that your arrows, hyperlinks, and other crucial components are featured prominently on the page. In addition, check them periodically to verify that they're still active and relevant for your online learners.
8. Free Isn't Always Better
There is a variety of free eLearning templates to choose from. But free isn't always better. Start by searching the free options, as well as those featured in your current eLearning authoring tools. If none of these eLearning templates meets your requirements, you may need to make room in your eLearning budget for paid options. The trick is to find an eLearning template that is reusable. You should be able to repurpose it for future eLearning projects in order to warrant the investment. For example, choose an eLearning template that allows you to switch out the graphics, color scheme, and borders. That way you can revamp the overall aesthetics without having to purchase additional eLearning templates.
Do You Want To Create Your eLearning Template From The Ground Up?
Another possibility is to create an eLearning template on your own. The best eLearning template for your eLearning course is flexible, versatile, and aligns with online learners' needs. It should also give you ample opportunity to incorporate your branding and customize the most important design elements. Lastly, the ideal eLearning template must allow your online learners to navigate the eLearning course with ease instead of having to search for hidden icons.
Is finding the right eLearning template really worth the time and effort? Read the article 7 Ways eLearning Templates Benefit Online Learners to discover the many ways that eLearning templates benefit online learners.
Want to learn more about eLearning templates? Download our free eBook eLearning Templates From A To Z to discover everything you need to know about these time-saving tools. We'll also explore tips to choose the right eLearning template and some innovative ways to use eLearning templates in your eLearning course design.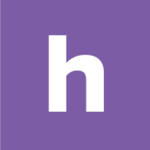 Homebase
Make work easier. Running a small business has never been harder. Homebase helps with free tools to track time and manage your team.