What's The Deal With Gamification?
The rise of gamification to enhance learning in recent years has been a phenomenon that at times has been misunderstood. The use of game mechanics to enhance learning and drive engagement, however, can be a powerful tool in the learning designer's toolbox!
Using game mechanics such as questions, timers, randomizing, scoring, unlocking, and lifelines is great for captivating learners and helps keep necessary momentum. For example, short stand-alone games can enhance a collection of resources, much like microlearning, to stagger the learner or deliver it in shorter bursts. This not only gives the learner new ways to learn but it can also be entertaining.
Quiz-based games are another great example of how gamification can be used for reinforcement and even introducing new content using questions formatively with feedback. So, your learner is still up against the clock, but when the clock stops, you allow them time to reflect and digest the feedback.
Once you've decided that you want to use gamification in your next learning program, it's important to consider your options and make sure you choose the right approach. Sometimes the mechanics of the game won't be appropriate for certain situations, so below we've also included a few caveats to help you think about when and when not to use a specific technique.
Here are 5 examples that you could implement.
1. Buzz Feed
This is a style that we are all really familiar with and can bring out our child-like competitive spirit in a really fun way. This is typically a quick-fire quiz, often featuring a diagnostic dimension, for example, ten questions and then feedback on your profile. This way of presenting information is particularly effective for delivering bite-sized, entertaining content that appeals to a broad audience. This style of learning is typically associated with quick, catchy headlines and visually appealing graphics or videos that are easy to consume and share on social media.
2. Beat The Clock
Speed is one way to test your learners' knowledge and it's a great way to focus your learners and help them strive to remember key facts. For example, your learners can answer questions and see how many they can answer correctly in the time allocated. This is a great opportunity to get people coming back for more to beat their best score and/or compete against colleagues.
Caveat: This approach should be avoided when it may cause learners to feel overwhelmed or stressed and hinder their learning ability.
3. Honeycomb
This is a Blockbusters style quiz game where you have to answer questions to get across the honeycomb to reach the other side. The aim of the game is to answer as many questions as possible in a limited amount of time, creating a sense of urgency and excitement for the players. The format is particularly useful for reviewing and reinforcing information. The exact format can be tweaked and styled to match your brand or learning topic.
4. Match 'Em Up
This is an excellent format where the learning is around bringing together two different concepts or facets. For example, raising awareness of how to avoid unconscious bias when working with customers who are entrepreneurs—match five potted biographies with five profiles of successful businesses!
Caveat: Matching activities tend to be focused on recall and recognition of information rather than the synthesis and application of knowledge and, therefore, may not be effective with highly complex or abstract material.
5. Three Strikes And Out
Sometimes the simplest games are the best! The "three strikes and out" approach is a popular game mechanic that is often used in learning programs to encourage active participation and engagement from learners. The idea is that learners are given three attempts to answer a question correctly, and if they fail to do so, they are out of the game. This is a great way to reinforce learning by repetition by getting people to keep trying and having another go until they're successful.
Caveat: This approach may not be suitable for situations where the focus is on building learner confidence and reducing anxiety.
Would you like to create a learning experience that your learners will never forget? Get in touch with the team to chat about your options today.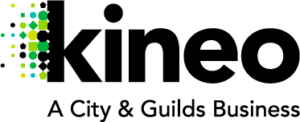 Kineo
Kineo helps the world's leading businesses improve performance through learning and technology. We combine quality in learning with award-winning customer service and innovation. We're here to take on your learning and performance challenges - and deliver results.
Originally published at kineo.com.