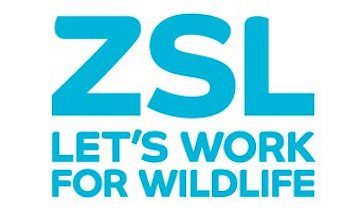 Conservation eLearning Specialist (Full-Time / 1 Year Fixed-Term Contract)
Zoological Society of London
ZSL's EDGE of Existence team is looking for an experienced online learning specialist, responsible for overseeing the development of online and offline learning content for a new training approach for raising professional standards in conservation – in partnership with National Geographic Society (NGS). You'll be responsible for translating technical training materials from our Subject Matter Experts into online learning formats using principles of instructional design, creating engaging and effective conservation learning experiences. You will develop appropriate learner pathways for the various levels of conservation practitioners to be enrolled in courses, and collaborate with NGS's media production team to create high-quality online content. You'll strategically inform the project with best practices in online learning, and contribute to the continual monitoring and evaluation of the project's impact.
Full time

London, United Kingdom

Requires Bachelor's degree
Responsibilities
Design and develop a high quality learning experience for conservation practitioners within the Professionalising Conservation project – overseeing content development; instructional design of interactive online and offline training courses; designing effective learner pathways; driving best practices in content development and learning.
Develop and maintain effective relationships with experts to effectively translate their knowledge into an online learning experience, and curate the most relevant conservation content for the project.
Devise methods to continually assess learner performance to ensure they acquire the required competencies to deliver effective protected area management.
Contribute to the continual development of a measurement and evaluation strategy for the project – providing expertise on current trends, setting benchmarks and key performance indicators.
Provide technical expertise to the Professionalising Conservation Project Manager in the growth of the project through strategic planning and implementation.
Represent ZSL externally as required – providing expert technical support with events, conferences, workshops; and the publication of both popular articles and scientific papers.
Qualifications
Post-graduate degree or equivalent experience in education, conservation, ecology, environment, or related disciplines is essential.
Prior experience of designing online learning materials is essential; and prior experience in delivering educational programmes (especially on conservation/ecology related topics), through any medium, would be considered a strong asset.
The ability to design effective curricula to identify and achieve key learning objectives and outcomes, and to convert technical materials into content appropriate for an online environment.
The ability to design and use instructional materials to enhance online teaching and learning and develop technology-enhanced learning experiences, including assessments and evaluations.
The ability to create a variety of online learning materials, using presentation or other multi-media software, e.g. Prezi, Adobe Creative Cloud or similar, would be an asset.
Who We Are
The Zoological Society of London (ZSL), a charity founded in 1826, is a world-renowned centre of excellence for conservation science and applied conservation. ZSL's purpose is to inspire, inform and empower people to stop wild animals from going extinct. With a new strategy about to launch in June 2018, ZSL is just about to embark on a transformational change programme which will see strategic objectives being set for our 200 year anniversary in 2026.
Job Function
eLearning Project Manager
Industry
Non-Profit Organization Management