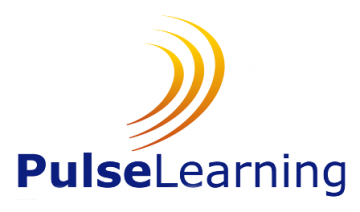 E-learning Solution Specialist - Proposal Writer
PulseLearning Global
PulseLearning is an award-winning Global learning providers with a client list that includes many of the "who's who" in the Technology, Finance, Retail, Hospitality, Health and Defence sectors.
Established in 1999, PulseLearning's international headquarters is located at the Kerry Technology Park, Tralee, Co. Kerry, Ireland. Operating globally, PulseLearning supports Clients across the US, the UK, Canada, Australia and Europe. PulseLearning has 50 core employees and more than 150 contractors worldwide. Our rapidly growing international presence means we are the ability to extend our services to global clients.
Requires 3+ years experience

Full time

Remote

Requires Bachelor's degree
Responsibilities
This role is responsible for the analysis of clients' needs and the development of winning proposals and presentations that respond to these needs. Technical and graphic resources are available to support as part of the team.
These proposals are often in response to a formal client request, for example, RFQ and RFI.
The role reports to the Senior Vice President of Sales
Role Responsibilities:
Work with the Sales team to understand the client's business need.
Decide the appropriate format of the response to the client.
Write tailored, persuasive, and high-quality responses to client requests.
Conduct internal and external research to gather data to support solutions.
Thoroughly review all client request documents to identify questions, challenges, and response requirements.
Develop targeted narratives and illustrations to effectively express PulseLearning solutions to prospective clients.
Manage multiple deadlines and ensure client response tasks are completed in a timely manner.
Work as part of the Sales team to complete all deliverables of the client response in a timely manner.
Use PulseLearning templates and format client response documents to appropriate standards.
Ensure all deliverables follow the agreed brand, style guide, and marketing strategy.
Develop reusable components to reduce the lead time required to complete client responses.
Work as part of the Sales team to continually improve process and procedures to offer more value to our clients.
 
Qualifications
Excellent communication and grammar skills, verbal and written
A minimum of two years of experience in eLearning, Media, Communications, Content Creation, or Design
Technical competence in eLearning technologies to understand clients' needs and develop an appropriate solution as part of the team
Technical competence in Instructional Design to understand clients' needs and develop instructionally sound solutions
3+ years of copy/content writing experience preferred
Bachelor's or higher-level degree in Communications, English, Journalism, and/or a related field
Who We Are
About PulseLearning
PulseLearning is an award-winning learning company with an established reputation for quality and responsiveness. Headquartered in Tralee, Ireland, we have teams in Ireland, the US, UK, Canada, and Australia.
At PulseLearning, we believe the only reason for our clients to invest in learning solutions is to measurably add value to their business performance. Knowledge workers need to be smart on the job, not just smart during training. Our goal is to accelerate your organisation's growth, empower your team, and enable your organization to "think outside the classroom."
Job Function
Curriculum Developer
Curriculum Specialist
eLearning Assistant
eLearning Content Author
Instructional Designer
Learning and Development Consultant
Learning and Development Specialist
Other Writing/Technical/Support
Sales/Marketing/Business Development
Strategy and Planning
Industry
eLearning
Staffing and Recruiting
Writing and Editing