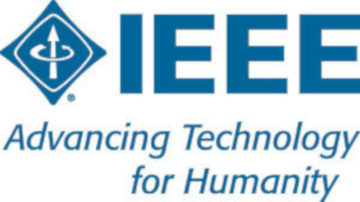 eLearning Initiatives Specialist
IEEE
eLearning Initiatives Specialist, Piscataway, New Jersey - The successful applicant will support the IEEE Standards Association's educational services initiatives by developing, implementing, and delivering educational material.
Requires 4+ years experience

Full time

Piscataway, United States

Requires Bachelor's degree
Responsibilities
• Determines needs of stakeholders and translates into operational plans.
• Designs learning plans, eLearnings, documentation, etc.
• Monitors work of vendors/contractors.
• Creates narratives, storyboards, scripts, etc.
Qualifications
Bachelor's degree or equivalent experience.
4+ years leading/developing educational and/or training/eLearning solutions.
Exp in instructional design and adult learning theories, education and/or training.
Organize/lead teams & drive multiple projects simultaneously.
Proficient in Microsoft Office, Adobe Creative Suite, eLearning authoring tools, and pre/post video production.
Must have a valid passport.
Who You Are
You are responsible for supporting eLearning projects aimed at engagement and professional learning. The incumbent in this position is a strategic part of the IEEE-SA education team and will contribute to the rapid determination of organizational needs and then design, develop, and deliver the most effective solutions.
The role typically reports to a Manager. This position functions as an individual contributor but must be highly collaborative and able to engage with and obtain buy-in from stakeholders.
Job Function
eLearning Project Manager
Instructional Designer
Industry
eLearning
Non-Profit Organization Management