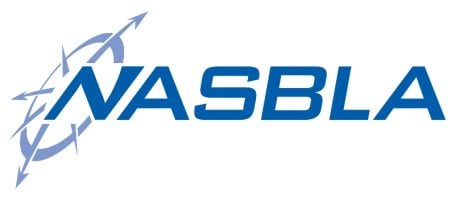 eLearning Instructional Design Evaluation Consultants Needed
National Association of State Boating Law Administrators
Seeking one or more instructional design consultants for development of a rubric for use in reviewing interactive eLearning courses designed to meet content requirements of published national boating education standards. In addition to initial rubric development, consultants selected will be placed into a pool of experts to evaluate course submissions on an as-needed basis over the next 1-3 years. If interested, send resume along with a statement of compensation needs to Pamela Dillon, Education and Standards Director, National Association of State Boating Law Administrators at [email protected]
Requires 5+ years experience

Freelance

Remote

Requires Bachelor's degree
November 10, 2016
5 applicants
Average applicant experience: 9.6 years
Responsibilities
- Development of a rubric for use in reviewing interactive eLearning courses designed to meet content requirements of published national boating education standards.
- Consultants will have the option to be placed into a pool of experts to use the rubric to evaluate course submissions. Course evaluations will occur on an as-needed, freelance basis over the next 1-3 years.
Qualifications
The consultant should be qualified and well versed in best practices of electronic course delivery and evaluation including methods to assess courses to determine the percentage of content presented at interactivity levels 3 and 4.
Who You Are
Self-directed, innovative, knowledgable and skilled at evaluating eLearning levels of interactivity.
Available on an as-needed basis (NOTE: Estimated turnaround on individual projects is 15-30 days. Estimated time per project is 8 - 24 hours.)
A love of recreational boating is a plus!
Who We Are
The National Association of State Boating Law Administrators is a national nonprofit, 501(c)3 organization that works to develop public policy for recreational boating safety. NASBLA represents the recreational boating authorities of all 50 states and the U.S. territories.

We offer a variety of resources, including training, model acts, education standards, publications and more. Through a national network of thousands of professional educators, law enforcement officers and volunteers, we affect the lives of over 76 million American boaters.
NASBLA serves as a third-party conformity assessment agency to verifiy courses mandated in 49 states and US Territories. NASBLA-approved courses are recognized by the U.S.Coast Guard and accepted in all 56 States, US Territories and the District of Columbia.
859-225-9487 X 7368
Job Function
Independent eLearning Consultant
Instructional Designer
Learning and Development Consultant
Industry
Government Administration
Government Relations
Law Enforcement
Maritime
Public Safety
Recreational Facilities and Services
Transportation/Trucking/Railroad