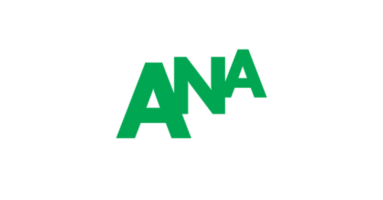 eLearning Instructional Designer And Developer
ANA (Association for National Advertisers)
The ANA is seeking an experienced E-learning Instructional Designer and Developer to work on eLearning course refresh/updates, enhancement of interactive and engaging instructional design approaches, new course development, and course management in the learning management system (LMS).
Requires 3+ years experience

Full time

New York, NY, United States

Requires Bachelor's degree
Responsibilities
Creating and/or updating SCORM based courses using Articulate Storyline 360
Redesigning, refreshing and updating courses
Creating multimedia, graphics, and interactive course solutions
Integrating supporting material/media into courses (audio, video, resources etc.)
Designing and creating high-quality, engaging and effective e-learning courses
Converting instructor-led training workshop content into interactive e-learning courses with eLearning, learning activities that enhance learning retention
Working with subject matter experts, assessing content, and identifying gaps
Following established e-learning design standards and branding guidelines
Quality assurance (QA) testing of courses prior to their release; uploading/testing courses in the LMS
Maintaining well-organized project documentation and folders with all course assets
Qualifications
B.S. or M.A. in instructional design, educational technology preferred
Background and /or interest in marketing a plus
Proven successful work experience in e-learning instructional design and development technology
Expert level command of course authoring tools, specifically Storyline 360, and course development methodologies
Strong visual/graphic design skills with experience in applications such as Adobe Photoshop and Illustrator
Experience developing storyboards in Storyline 360, using Articulate Review, and preparing scripts
Experience with learning management systems
Proficient in Microsoft Office applications, specifically PowerPoint
Excellent knowledge of adult learning theories and instructional design mod 
Who We Are
About the ANA
The ANA (Association of National Advertisers) makes a difference for individuals, brands, and the industry by driving growth, advancing the interests of marketers and promoting and protecting the well-being of the marketing community. Founded in 1910, the ANA provides leadership that advances marketing excellence and shapes the future of the industry. The ANA's membership includes more than 1,700 companies with 25,000 brands that engage almost 100,000 industry professionals and collectively spend or support more than $400 billion in marketing and advertising annually. The membership is comprised of more than 1,000 client-side marketers and more than 700 marketing solutions providers, which include leading marketing data science and technology suppliers, ad agencies, law firms, consultants, and vendors. Further enriching the ecosystem is the work of the nonprofit ANA Educational Foundation (AEF), which has the mission of enhancing the understanding of advertising and marketing within the academic and marketing communities. 
The ANA provides many benefits to its members, including training led by the Marketing Training & Development Center (MT&DC).  As an E-Learning Instructional Designer and Developer, you will contribute to this best-in-class training by helping to grow the on-demand channel which currently includes over 75 courses, certificate programs, and a certification program. This role is a full-time position located in New York, N.Y. headquarters.
Job Function
eLearning Developer/Rapid Authoring Tools
Industry
Marketing and Advertising