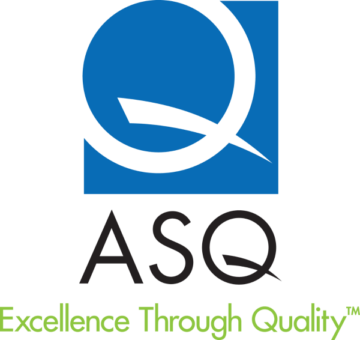 eLearning Instructional Designer
American Society for Quality
Our eLearning Development Specialists are key contributors to ASQ's Learning Experience (LX) Team. These critical positions are responsible to imagine and build next level content that excites and enhances the Learning Experience. Working in a decidedly collaborative environment, our LX specialists create high quality innovative eLearning, live virtual, and flipped-classroom learning experiences. We use a mobile-first mindset when developing, providing learners a seamless, multi-device learning experience. This is a phenomenal opportunity to join our creative and dynamic LX Team, and importantly, an organization committed to superior employee engagement practices. Your challenge…help take the world's foremost name in Quality to exciting new levels of member value in education.
Requires 2+ years experience

Full time

Milwaukee, WI, United States

| Remote

Requires Master's degree

$60,000/year
Responsibilities
Create high-quality, innovative e-Learning, live virtual, and flipped-classroom learning experiences using sound adult learning methodologies and technology.
Leverage modern software, but also micro-learning, gamification/badging, and social/community aspects to create interactivity and support engagement.
Produce visually appealing graphics, animations, videos, and other interactive elements with a mobile-first approach.
Troubleshoots and resolves course issues, balancing a commitment to quality with urgent and effective action, along with an iterative mindset.
Bring new and innovative ideas to the course development process.
Adheres to ASQ Competencies: Accountability, Communication, Continuous Improvement, Developing Self and Staff, Ethics and Teamwork.
Qualifications
A Bachelor's degree in Learning Technology, Instructional Design, Multimedia Development or related field.
2-4 years of experience to include micro-learning concepts, gamification/badging and the social/community aspects of course development.
Ability to produce engaging content using graphics, animations, video and other interactive elements.
Strong Communication and collaboration skills.
A next-level mentality and a passion to move forward and apply new technology to your role.
Who We Are
ASQ is the leading membership association to help quality professionals achieve their career goals and drive excellence through quality in their organizations and industries. We provide expertise, knowledge, networks and solutions to a global membership of individuals and organizations panning more than 140 countries. ASQ was founded in 1946 and is headquartered in Milwaukee, Wisconsin. Our business strategies are undergoing a renaissance that will propel member value, including individual and organizational, to unprecedented levels.
Industry
Non-Profit Organization Management