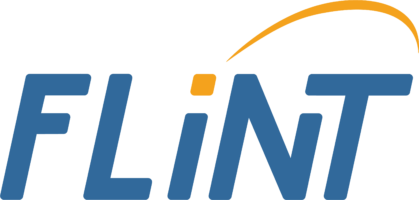 eLearning Project Manager
Flint Learning Solutions Inc.
Our growing company is seeking to hire an eLearning Project Manager with experience in managing corporate learning projects. This position involves monitoring project plans, schedules, work hours, budgets, and expenditures, organizing and participating in stakeholder meetings, and ensuring that project deadlines are met in a timely manner.
Requires 5+ years experience

Full time

Toronto, ON, Canada

Requires Bachelor's degree
Responsibilities
The successful candidate will have a proven ability to:
Maintain and monitor project plans, project schedules, work hours, budgets and expenditures
Organize, attend, and participate in stakeholder meetings
Document and follow up on important actions and decisions from meetings
Prepare necessary presentation materials for meetings
Ensure project deadlines are met
Determine project changes/scope
Provide administrative support as needed
Update project tasks as required
Develop project strategies
Ensure projects adhere to frameworks and all documentation is maintained appropriately for each project
Assess project risks and issues and provide solutions where applicable
Ensure stakeholder views are managed towards the best solution
Chair and facilitate meetings where appropriate and distribute minutes to all project team members
Create a project management calendar for fulfilling each goal and objective
Qualifications
University Degree in appropriate field of study or equivalent work experience
Five years experience in related field
Exceptional verbal, written and presentation skills
Ability to work effectively both independently and as part of a team
Competency in Microsoft applications including Word, Excel, and Outlook
Ability to work on tight deadlines
Solid organizational skills including attention to detail and multitasking abilities
Theoretical and practical project management knowledge
PMI CAPM Certification is an asset
Understanding of corporate training/eLearning project planning is preferred
Who You Are
To be successful as an eLearning Project Manager, you will need to be able to work on tight deadlines, be competent in Wrike (training provided), applications such as Word and Excel, and have exceptional verbal, written, and presentation skills. College Certificate or University Degree in a related field of study and at least five (5) years of relevant experience is required for consideration. PMP certification is preferred.
Who We Are
Flint Learning Solutions has been developing custom eLearning solutions for public and private sector companies since 2004. We offer a fresh, practical, sustainable and engaging approach to corporate learning and development, specializing in leadership, systems integration, compliance and sales training solutions.
Job Function
eLearning Project Manager
Industry
Professional Training & Coaching
Program Development