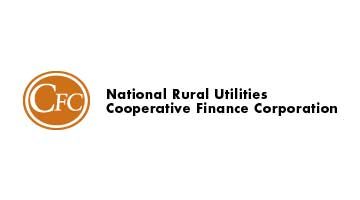 Financial Training Associate
NRUCFC
CFC: Service | Integrity | Excellence.
Here is your chance to work for a financial services company dedicated to rural America that offers a fast-paced challenging environment with the benefits of a collaborative team! Since its formation in 1969, National Rural Utilities Cooperative Finance Corporation (or CFC) of Dulles, Virginia has provided loan and investment solutions to rural electric cooperative utilities and their affiliates throughout the United States. We have a great opportunity in our Events and Training group as a Financial Training Associate. Reporting to the Member Training & Education Manager, the Financial Training Associate assists with the management, design, development, coordination, and facilitation of large and small scale training programs, with a particular focus on e-learning programs.
Requires 3+ years experience

Full time

Dulles, VA, United States

Requires Bachelor's degree
Responsibilities
Essential Functions
Assist with curriculum and content development for financial training programs
Prepare narratives, infographics, and flowcharts as necessary and analyze the design of key operational, compliance, and financial reporting controls
Create digital assets for e-learning programs to include animated slides, diagrams, interactive exercises, and assessments
Prepare training materials and visual aids for on-site events
Execute bi-monthly webinars
Respond to training-related questions and support requests from our members
Qualifications
Education & Experience
Bachelor's degree in learning technology, digital design, communications or a related field
Strong project management skills
3 or more years of e-learning experience
Intermediate knowledge of e-learning authoring tools
Knowledge of learning management systems (LMS) and web delivery tools
Strong written communication and critical thinking skills  
Other Desired Knowledge & Skills:
Knowledge of the electric utility industry and financial concepts                                                                     
Demonstrate an understanding of the full training cycle
Experience with graphic design and content development across a variety of platforms
Familiarity with traditional and modern training methods and techniques
Familiarity with NASBA accreditation requirements
Knowledge of event planning procedures
MS office experience
Strong communication skills and ability to interact with internal and external stakeholders
Ability to support conference or special events as assigned
Who We Are
We offer a comprehensive benefits package that includes a short-term and long-term incentive plan; pension plan; 401(k); medical, dental and vision plans; a generous leave policy, and more - all in a friendly, professional work environment. For additional information, please visit our website at www.nrucfc.coop.
CFC is an Equal Opportunity Employer committed to workforce diversity. 
No Agency Calls Please
Job Function
eLearning Assistant
eLearning Content Author
Graphic Designer