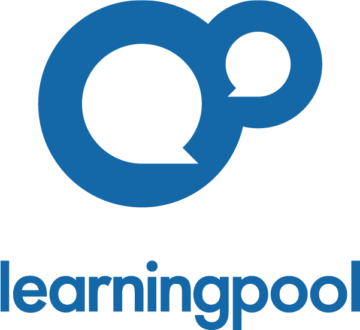 Global Channel Director
Learning Pool
The Global Channel Director will assume full responsibility for Learning Pool's business conducted via or in collaboration with business partners worldwide. Through organic growth and acquisition, Learning Pool has a wide range of existing partner relationships which include referral partners, resellers, value-added resellers, and local end-customer influencers. The Global Channel Director will harmonize our working practices across this group to improve commercial outcomes and lead our global channel growth strategy creation and execution.
This role has both the remit and opportunity to deliver significant benefits to the business over the short and long term; particularly as we execute our strategy for growth acceleration in the North American region.
Requires 2+ years experience

Full time

Boston, MA, United States

Requires Other degree
Responsibilities
In this role, you will:
• Work quickly to understand Learning Pool's current indirect channel relationships including commercial, contractual and operational similarities and differences.
• Collaborate with the commercial, legal and product management functions to standardise partner processes and practices where possible; incentivising growth, maximising simplicity, and minimising risk.
• Work with the CCO and board stakeholders to design a global channel growth strategy that builds on Learning Pool's existing commercial goals, strategy, and vision.
• Use existing Learning Pool colleague knowledge and introductions to develop positive personal relationships with key contacts in each partner.
• Lead the execution of the agreed strategy with the support of a virtual team across the business.
• Enable and support partners to maximise their success with Learning Pool's unique propositions, providing useful feedback to product management and commercial functions.
• Deliver timely contract renewals where all opportunities to generate incremental revenues have been fully explored.
• Maximise the opportunity to deliver high-quality partner and end customer case studies.
• Make full use of the company's CRM platform (Salesforce) to ensure this is up-to-date at all times with opportunities and partner information.
• Report progress against the strategy regularly to the business and through to the board of directors.
Qualifications
The successful candidate will have:
• Everything you do will be underpinned by delivering an exceptional customer experience and ensuring our partners and end customers can demonstrate the value of working with Learning Pool.
• At least two years of experience and responsibility for indirect channel management in a B2B software environment.
• Working knowledge of a range of channel management, incentivisation, and forecasting methods that will span Learning Pool's partners and our own direct sales team.
• Willingness to travel regularly on a global basis.
• Commercially driven and strategically focussed with a proven track record of meeting stretching targets.
• Exceptional organisational skills and keen attention to detail.
• Strong communication, interpersonal and presentational skills with aptitude in identifying and building influential relationships.
• Impeccable integrity, work ethic, and personal values aligned to Learning Pool's (We've Got Your Back, Let's Build to Grow, Do The Right Thing).
Preferred:

• Located in or willing to work regularly from North America, especially Boston or the north-eastern seaboard.
• A strong understanding of SaaS-based software practice, ideally in a learning technologies environment.
Who We Are
Learning Pool is a full-service eLearning provider, offering a range of courses, tools and content creation to over 750 organizations and 2 million learners in 21 countries. With the largest and most flexible catalogue of content on the market and a reliable and robust LMS, Learning Pool delivers a highly customised learning experience, combining their expertise in personalized learning, gamification, and AI-driven performance. 
As Learning Technologies Company of the Year, Learning Pool has also been awarded Gold Investors in People status, retained its two-star accreditation for Outstanding Employee Engagement in the Sunday Times Best Companies 2019 and achieved Gold Standard in Deloitte's prestigious Best Managed Companies Awards. They are also the only Core Leader offering Lower Total Cost of Ownership solutions in the 2019 Fosway Digital Learning 9-Grid. 
The recent acquisition of HT2 Labs, a leading provider of innovative learning technology solutions, saw staff numbers rise to near 200 colleagues across Learning Pool's seven offices in the UK and US.