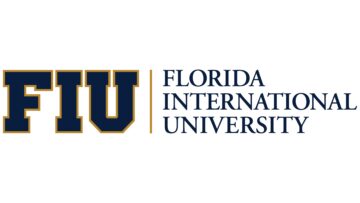 Instructional Design Associate
Florida International University
The Instructional Design Associate will maintain distance learning courses and materials at the direction of the Design Support Coordinator.
Requires 5+ years experience

Full time

Miami, United States

Requires Other degree
Responsibilities
Works closely with Instructional Designers and supervisors to assist university faculty and other clients to develop and maintain distance learning courses and materials.
Assists in the implementation of design methods to transform content into instructionally sound, interactive learning modules that will aid instructors in assessing the needs of distance learners.
Collaborates with Instructional Designers to perform regular course maintenance, training, and troubleshooting of systems. Assists in documenting workflow processes related to Instructional Design.
Assists in the implementation of FIU Online's Quality Assurance standards and best practices in the creation of assigned distance learning courses.
Responds to Instructional Designer and faculty requests and resolves all course maintenance requests in a timely manner.
Assists Instructional Designer in performing scheduled course audits to ensure distance learning courses meet departmental quality standards.
Qualifications
Minimum Qualifications
High school diploma and five (5) years of experience; OR an equivalent combination of relevant education and/or experience. College coursework or vocational training may substitute at an equivalent rate for the required experience.
Departmental Requirements
Basic knowledge of computer software.
Who We Are
Florida International University is a top public university that drives real talent and innovation in Miami and globally. Very high research (R1) activity and high social mobility come together at FIU to uplift and accelerate learner success in a global city by focusing in the areas of environment, health, innovation, and justice. Today, FIU has two campuses and multiple centers. FIU serves a diverse student body of more than 56,000 and 290,000 Panther alumni. U.S. News and World Report places dozens of FIU programs among the best in the nation, including international business at No. 2. Washington Monthly Magazine ranks FIU among the top 20 public universities contributing to the public good.