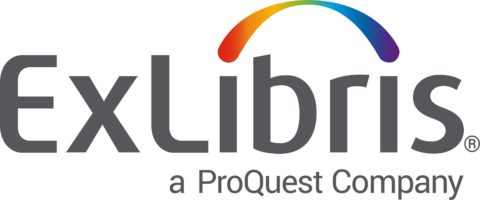 Instructional Designer
Ex Libris, a ProQuest Company
As an Instructional Designer, you will serve as a training consultant and produce a wide range of educational materials for a diverse global customer base. You will have the opportunity to use a variety of different formats in order to educate customers how to best leverage Ex Libris products, drive product implementation and adoption, enhance learning outcomes and enable customers to realize greater workflow efficiencies.
Requires 3+ years experience

Full time

Remote

Requires Bachelor's degree
Responsibilities
Develop online instructional curriculum by working closely with subject experts and key stakeholders to define core learning objectives for specific target audiences
Design effective and engaging e-learning content that enhances comprehension and knowledge retention by utilizing instructional design best practices
Interact and engage with subject matter experts and local managers to identify knowledge gaps and develop appropriate content for product education resources
Prepare, facilitate and deliver library consulting and training services for customers in the use of Ex Libris products, either at customer sites or online using real-time collaborative software (e.g. WebEx)
Communicate timely, post-training responses to customer concerns and questions and escalate issues to technical support as required
Deliver training or training-related presentations at customer conferences and other events
Qualifications
BA degree or MLS or MLIS from an American Library Association (or non-US equivalent) accredited school, or at least three years working experience providing online training and customer support in a similar information services organization
Experience in instructional or curriculum design, teaching, educating and/or training others, especially in a technical context with adult learners
Ability to deal with ambiguity and adapt in a rapidly changing, growing organization
Self-starting, self-motivated, team player able to work independently and collaboratively
Excellent interpersonal, communication – spoken, written, listening
Strong commitment to serving our customers with exceptional patience and tact
Excellent understanding of the English language, oral and written
Ability to travel to client sites for training and consulting as required
Who You Are
It would be great if you also had...
Experience with Articulate and Rise 360
Experience working with Learning Management Systems
Familiarity and proficiency with integrated library systems and library technical services workflows
Reasons you should apply...
You want to further develop your portfolio of e-learning projects
You enjoy working with Articulate and Rise 360
You enjoy working independently on projects
This job may not be a fit if...
You want to work collaboratively on a daily basis
You would not enjoy working with Articulate or Rise 360
You struggle to stay organized with multiple projects and deadlines
Who We Are
The ProQuest Mission: Better research. Better learning, Better insights. ProQuest enables people to change their world. ProQuest supports the efforts of students and researchers across the globe. Providing important research tools and curating treasure troves of content has helped ProQuest to become an industry leader in the Information Services market.
Ex Libris Group, a ProQuest Company, is a leading provider of library automation solutions to university, college, and research libraries worldwide. We offer the only comprehensive product suite for the discovery, management, and distribution of all materials—print, electronic and digital.
Job Function
eLearning Content Author
eLearning Developer/Programmer
Instructional Designer
Online Trainer/Online Facilitator/Online Moderator
Industry
Higher Education
Libraries