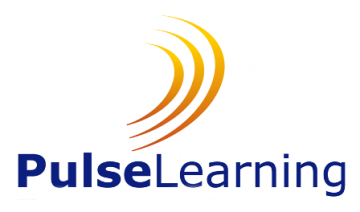 Instructional Designer
PulseLearning
You will engage in instructional design and technical writing for a development team to deliver exceptional Instructor-Led Training (ILT) course materials for our clients. The team is made up of Subject Matter Experts (SME), Lead Instructional Designers (Lead ID) and Instructional Designers (ID), supported by Quality Improvement (QI) Analysts and Graphic Designers (GD).
Requires 2+ years experience

Full time

Remote

Requires Bachelor's degree
Responsibilities
• Creating course content, materials, and assessments that meet specified learning objectives/goals
• Ensuring the instructional strategy that has been established for the project is applied to courses
• Ensuring the design integrity of ILT courses is maintained by applying industry-standard instructional design principles and theories in the design process
• Interacting with the SME and Lead ID in the creation of course outlines and course content including, instructor notes, and student guides
• Interacting with QI Analysts to troubleshoot and eliminate problems
• Revising all course materials according to course reviews by the client
• Collaborating with the PM on schedules, budgets, and deadlines (project team meetings, updating schedules, etc.)
• Contributing to the ongoing improvement of instructional design and technical writing
• Performing other duties as assigned
Qualifications
• Bachelor's Degree in Instructional Design, Instructional Technology, Technical Writing, or related field
• Experience as an ID or Technical Writer on ILT or Web-based learning projects
• Ability to write effective assessment questions to Certification level is essential
• Experience working with Microsoft PowerPoint for Articulate and Breeze delivery
• Experience with working very closely with SMEs
• Knowledge of the challenges and how to manage SMEs effectively
• Technical Writing ability to write procedures
• Ability to write for global audiences
• Excellent communication, analytical, writing, and visualization skills
• Experience in planning and developing training materials or experience in business and professional training
• Flexibility, motivation, and ability to meet deadlines
Who You Are
This is an exciting opportunity for someone who is looking for a unique opportunity to be innovative, and create alongside an exceptional team who share winning as a core value.
Locations can include: Fredericton, NB, Canada, Tralee, Co. Kerry, Ireland or Remote arrangements in Canada, Ireland, and the US
Who We Are
Established in 1999, PulseLearning has its international headquarters in the Kerry Technology Park, Tralee, County Kerry, Ireland. Operating globally, PulseLearning has development staff in Ireland, the UK, Canada, the US, and Australia.
PulseLearning is a global learning solutions provider with extensive experience in applying and customizing solutions that combine best practices with organizational culture. From consultation to development, we have the necessary experience to deliver best-in-class training. By collaborating with PulseLearning, Clients gain advice and support from a passionate, award-winning team with over 17 years' experience in the design and development of engaging and effective learning solutions.