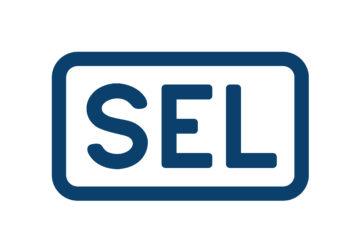 Instructional Designer - Digital Learning
Schweitzer Engineering Laboratories
Are you passionate about creating digital learning content across varied topics such as leadership development, onboarding, and technical training? At SEL you can join a team of creative educators working together to grow and develop our amazing employees. We are seeking a team member who is skilled in designing high-quality, empowering learning experiences and compelling course content.
Requires 3+ years experience

Full time

Pullman, United States

Requires Bachelor's degree
Responsibilities
Essential Duties and Responsibilities
1. Design, create, maintain, and improve technical training programs.
2. Consult with customers and Subject Matter Experts to assess training needs, determine training development strategies, and propose implementation projects.
3. Lead projects to develop technical training programs while meeting cost, schedule, performance, and quality goals.
4. Apply development processes and learning technologies in the creation and delivery of technical training programs.
5. Identify training industry trends and best practices for inclusion in training programs.
6. Evaluate training program effectiveness and improve programs based on the data.
7. Follow and apply SEL Values, Principles of Operations, and World Class Manufacturing Principles.
8. Understand. Create. Simplify.
9. Other duties as assigned.
Qualifications
Required Qualifications
Bachelor's degree in Instructional Technology or related field
3 years of work experience in degree-related position
Ability to apply Instructional Design methods in an adult learning environment
Ability to design and develop electronic learning programs using industry-standard software packages, such as Adobe and Microsoft products
Ability to learn and communicate subject matter
Ability to manage training development projects while working independently
Strong writing, documentation, and speaking skills
Ability to learn new skills and assume new responsibilities
Ability to work cooperatively in a team environment
Flexibility in curriculum design and implementation, to meet the evolving demands of a dynamic workplace.
Background check results satisfactory to SEL
Negative drug test result(s)
Physical Requirements
None
Preferred Qualifications
Master's Degree in Instructional Technology or a related field
Experience with Adobe Captivate
Experience with Workday or other Learning Management Systems (LMSs)
Who We Are
Schweitzer Engineering Laboratories, Inc. (SEL) invents, designs, and builds digital products and systems that protect power grids around the world. This technology prevents blackouts and enables customers to improve power system reliability and safety at a reduced cost. A 100 percent employee-owned company headquartered in Pullman, Washington, SEL has manufactured products in the United States since 1984 and now serves customers worldwide. Our mission is simple: to make electric power safer, more reliable, and more economical.
SEL has earned a reputation for quality, reliability, integrity, and service. This has enabled us to expand within both the electric utility and industrial markets in many different industries, markets, and geographies around the world.
SEL's corporate office is located in Eastern Washington where you'll enjoy an unmatched quality of life. Enjoy the smaller town life: country space, freedom from traffic, easy access to recreational activities in nearby mountains, rivers, and forests, as well as great schools and universities.
Industry
Electrical/Electronic Manufacturing