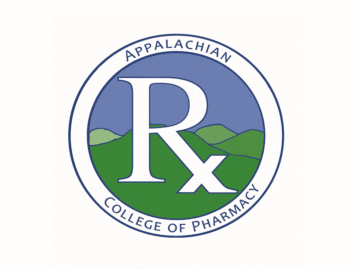 Instructional Designer For Student Success
Appalachian College of Pharmacy
The Instructional Designer for Student Success will work with faculty members to create digital learning resources for the curriculum and will develop learning strategies to enhance student success.
Requires 2+ years experience

Full time

Oakwood, VA, United States

Requires Bachelor's degree
Responsibilities
Work with faculty members to create learning resources (e.g. instructional videos, interactive learning modules, interactive tutorials, and case studies)
Use authoring tools such as Articulate, Storyline, Captivate to create digital learning resources
Engage faculty members in envisioning of what is possible for their courses
Design, develop, and deliver distance learning courses from inception to completion         
Develop course content and curriculum that complies with ADA requirements for accessibility
Assess quality and effectiveness of learning resources
Develop learning strategies and resources that will enhance student success
Work with the college's student tutors and faculty to optimize student learning
Qualifications
EDUCATION: Bachelor's degree or Master's degree in Instructional Design, Learning Experience Design, Educational Technology, or a related discipline preferred
EXPERIENCE: 2-4 years' experience creating digital learning resources and distance learning
Knowledge of instructional design and digital learning tools
Knowledge of ADA requirements for accessibility and the ability to assist instructors in achieving ADA compliant course delivery
Familiarity with assistive technologies used with course design, development and delivery
Who We Are
Appalachian College of Pharmacy (ACP) is the only three-year Doctor of Pharmacy program in the Commonwealth of Virginia.
ACP's mission is to cultivate a learning community committed to education, community outreach, and the professional development of pharmacists.
ACP strives to improve the health and well-being of the residents of rural or underserved populations, particularly vulnerable populations within Central Appalachia.
ACP educates pharmacists to embrace knowledge and technology to optimize pharmacist delivered patient care and health outcomes.
Appalachian College of Pharmacy is certified to operate in Virginia by the State Council for Higher Education.
Appalachian College of Pharmacy is an Equal Opportunity Employer.
Appalachian College of Pharmacy maintains a drug-free workplace.