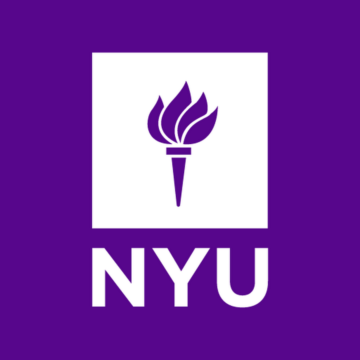 Instructional Designer
New York University
The Center for Academic Excellence and Support at the School of Professional Studies is seeking an individual who can apply optimal methods of Instructional Design, while partnering with Subject Matter Experts on the development of traditional and online learning environments. Serve as a consultant to the faculty with regard to analyzing learning needs, application of various Instructional Design models and delivery systems to meet those needs, and tools to achieve and measure student learning outcomes.
Full time

New York, United States

Requires Master's degree
Responsibilities
Select appropriate learning theories.
Develop course and program assessment methods.
Create engaging instructional activities.
Meet accessibility and compliance requirements.
Evaluate and effectively use innovative instructional technologies.
Qualifications
Required Education
Bachelor's Degree in a related field
Preferred Education
Master's Degree in Instructional Design, education, educational technology or a related field
Required Experience
3+ years experience in the design and development of innovative curriculum design in higher education using diverse learning theories, evidence-based pedagogical strategies and educational technologies in multiple modalities.
Primary contributor in course development projects partnering with Subject Matter Experts and faculty.
Preferred Experience
3+ years of experience in the design and development of innovative curriculum design in higher education.
University-level teaching in-person and/or online.
Required Skills, Knowledge, and Abilities
Demonstrated knowledge of adult learning theory, evidence-based Instructional Design models, innovative instructional technology and distance education.
Demonstrated experience working with curriculum, assessment, and measurable learning outcomes.
Preferred Skills, Knowledge, and Abilities
Experience in developing, implementing and supporting successful faculty development programs regarding optimal Instructional Design and effective learning and teaching strategies.
Use of various Learning Management Systems and educational technology tools, such as Captivate, to create online instructional content.
Successful experience in supporting diverse faculty and student populations.
Who We Are
For 85 years, the NYU School of Professional Studies has been a deeply respected institution of higher education that is grounded in applied learning. From its early years, training returning World War II veterans to fulfill the nation's urgent need for skilled technical workers, it has evolved into a professional education powerhouse that offers 20 graduate degrees, 14 bachelor's degrees for traditional and post-traditional students, four associate's degrees, and a plethora of non-degree courses and credentials.
NYUSPS is a thought leader, and serves as an incubator for new ideas in industries that are constantly changing, including real estate, real estate development, and construction management; hospitality, tourism, travel, and event management; global affairs and global security, conflict, and cybercrime; global sport and sports business; publishing; marketing; public relations; project management; executive coaching and organizational consulting, human resource management and development, and human capital analytics and technology; management and systems; translation; and professional writing. It is focused on building skills that open doors to opportunities in emerging fields and global markets. NYUSPS faculty members are leading experts in their areas of discipline, with a hands-on approach that encourages students to push beyond their limits and to break new ground.
Home to some of the largest and most prestigious industry conferences in the world, including the Schack Institute of Real Estate's Capital Markets Conference, REIT Symposium, and National Symposium of Women in Real Estate; and the Jonathan M. Tisch Center's International Hospitality Industry Investment Conference, the School's invaluable connections to industry leaders is a truly distinguishing factor in the education that it provides. Through career development services and resources provided by the NYU Wasserman Center for Career Development at NYUSPS, guest lecturers, site visits, participation in numerous conferences and events, and Global Field Intensives, students benefit from an NYU education that will set them apart. In addition, they have the opportunity to learn from and network with more than 27,000 NYUSPS alumni who live, work, and contribute to innovation in the industry around the world.
NYU aims to be among the greenest urban campuses in the country and carbon neutral by 2040. Learn more at nyu.edu/sustainability.