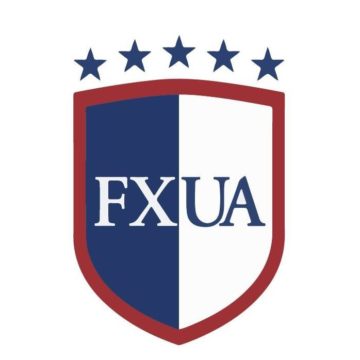 Instructional Designer
Fairfax University of America
We are seeking an Instructional Designer to support the curriculum development process at the university. FXUA is on a mission to redefine higher education and develop the capabilities of transformative leaders. The university's one-of-a-kind curriculum focuses on not only incorporating and leveraging practical, industry knowledge so that graduates meet the requirements of the world of work but also applies a research-based approach centered on human development to provide opportunities for transformative learning and leadership. The Instructional Designer will initially be tasked with supporting the redesign and redevelopment of the general education curriculum.
Full time

Fairfax, VA, United States

Requires Master's degree
Responsibilities
Support the curriculum development process, including the development of course syllabi
Ensure that all courses and course components are student-centered, enable the intended learning outcomes, as well as meet university values/standards, accessibility requirements, and universal design guidelines
Apply best practices of Universal Design for Learning to assist faculty in the development of course materials that are accessible to all students
Apply best practices of constructivism and learning experience design to enhance learning across all major and degree levels
Assist in the development of online courses in the university's Learning Management System (LMS)
Contribute to the development of trainings/workshops and resources for faculty to improve instructional practices and course design; maintain a knowledge repository for faculty to assist with online teaching and learning tools; ensure tools and handbooks for new and continuing faculty are up-to-date
Conduct course quality reviews; provide recommendations for course improvements; promote good practices of teaching and learning with technology
Stay abreast of emerging technologies and their application to enhancing face-to-face and online courses; recommend effective and creative uses of technology and andragogy to enhance instruction and create new learning opportunities; support the implementation of solutions as appropriate
Qualifications
A master's degree in education, Instructional Design, curriculum and instruction, instructional technology, or a related field is required
At least 1-2 years of experience as an Instructional Designer or curriculum developer is preferred
Extensive knowledge in the application of adult learning theories and innovative Instructional Design methods
Experience with course syllabus development is highly valued
Experience with online learning and/or the development of online courses is highly valued
Experience working in the Canvas or Blackboard LMS is highly valued
Demonstrated Project Management skills, including meeting deadlines and multitasking
Excellent interpersonal, communication, and organizational skills
High attention to detail
Ability to work independently as well as collaboratively with other team members
Fluency in English
Who We Are
Fairfax University of America is a non-profit, 501(c)(3) institution committed to setting a new standard in higher education. Through our student-centered approach, we strive to provide the most positive environment for learning available anywhere. Our programs are structured to allow students great flexibility in the design and direction of their own studies. To keep pace with the latest developments in technology and teaching, our curriculum and materials are regularly reviewed and revised, and our instructors receive further training, as necessary.
Job Function
Curriculum Developer
Instructional Designer