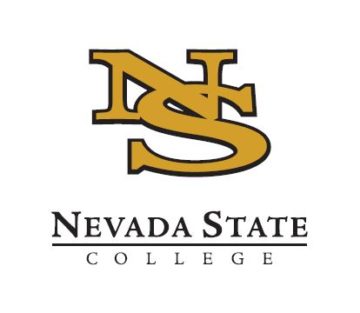 Instructional Designer
Nevada State College
Nevada State College (NSC) invites applications for the position of Instructional Designer.
Requires 1+ years experience

Full time

Henderson, NV, United States

Requires Bachelor's degree
Responsibilities
The Instructional Designer will work with teaching faculty to create expertly designed courses and highly engaging course content that is delivered in a clear and effective manner. This role will vary based on faculty needs, but it will include designing course sites, helping faculty with assessments, and improving meaningful teacher-student interaction via electronic communication, discussions, and web-based learning activities. As a member of the Center for Teaching and Learning Excellence team, the Instructional Designer also provides appropriate training for faculty in pedagogy, instructional design, the online learning management system (Canvas), and related instructional technologies.
Core Responsibilities:
• Consult with teaching faculty on course design and instructional methods for face-to-face, online, and hybrid learning contexts
• Observe faculty in their courses to provide feedback based on their areas of interest
• Supports faculty with content preparation, learning outcomes and assessment strategies, and technical expertise with computer and web applications
• Design, prepare, and deliver professional development activities (individually or in collaboration with CTLE Team and/or academic faculty)
• Collaboratively assist the CTLE Team with identifying significant topics and issues, analyzing needs and assessing faculty learning outcomes, and producing events to maximize the outreach to teaching faculty
• Participate in professional development and keep up with research and trends within the industry to train faculty on best practices in traditional and online education
Qualifications
Required qualifications
• Bachelor's degree
• A minimum of one year of experience designing and developing online courses.
• Demonstrated ability to provide high-quality instructional design support (for face-to-face, online, and/or hybrid learning contexts) using a dedicated Learning Management System
• Demonstrated ability to collaborate and communicate effectively with others in the pursuit of common goals
• Eligibility to work in the United States without sponsorship (NSC does not sponsor employment-related visas)
Preferred qualifications
• Master's degree or PhD
• Experience teaching at the college/university level
• Demonstrated ability to guide instructors in the use of new/proven instructional technology
• Advanced skills in preparing media and web content
• Quality Matters Certification or ACUE Certification
• Experience using Canvas (learning management system)
• Demonstrated commitment to an institutional mission dedicated to the success of a diverse, non-traditional, first-generation student population
• Demonstrated ability to work independently and engage in multiple tasks/projects simultaneously
Who We Are
About Nevada State College:
Founded in 2002, NSC is a four-year public college located on a developing 512-acre campus in the foothills of Henderson, Nevada (adjacent to Las Vegas). Our faculty and staff members enjoy the rare opportunity to mold the college as it continues to grow into a cornerstone of higher education in Southern Nevada. NSC emphasizes high-quality instruction, exemplary student support, evidence-based practices, and innovation as a means to more efficient, effective outcomes in all departments across campus.