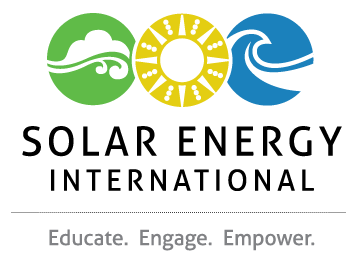 Instructional Technologist
Solar Energy International
The Instructional Technologist is responsible for utilizing adult learning theory to support learner-centered hybrid and online courses, using assessment strategies to evaluate student learning, and using instructional technology to promote best practices in teaching and learning. In this role you'll be responsible for developing, implementing, and assessing program goals and work plans. In addition, the instructional designer will collaborate in developing and refining instructional design strategies and workflows. As a member of the Curriculum Team at SEI, you'll have the opportunity to work collaboratively with our team of subject matter experts on core curriculum and custom training projects to develop world class educational materials for the solar industry.
Requires 4+ years experience

Full time

Paonia, CO, United States

| Remote

Requires Bachelor's degree

$50,000/year
Responsibilities
See full job description here.
Qualifications
See full list of qualifications here.
Who You Are
We're looking for an enthusiastic, creative collaborator with a learning mindset, a fresh perspective, and a desire to grow with us! The ideal candidate has a practical understanding of adult learning best-practices along with real-world experience designing and delivering high-quality, hands-on learning/training programs in a variety of modalities (online, onsite, live, self-paced).  If you know how to create high-quality learning programs, deliver engaging learning experiences online and face-to-face, tell stories that educate and inspire, and develop creative ideas and learning approaches to achieve specific performance objectives, we want to hear from you!
Who We Are
Vision of Curriculum and Instruction Department
Solar Energy International's mission is to provide industry-leading technical training and expertise in renewable energy to empower people, communities, and businesses worldwide. Since 1991, SEI has provided training for all levels of professionals within the solar electric industry; whether a person is new to the industry or wants to expand their skills—from grid-tied to battery-based to O&M, from residential to utility-scale to microgrids. The Curriculum and Instruction Department is responsible for ensuring that our online, in-person, hands-on, and contract trainings are industry-leading and delivered to SEI's standards in the appropriate language.