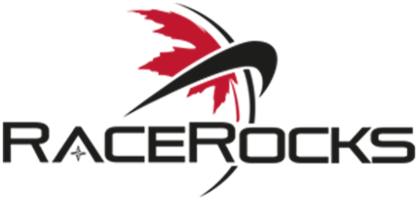 Junior Rapid eLearning Programmer
RaceRocks3D
Are you looking to take your interest in software development to the skies? Or, how about the seas?
RaceRocks3D is in search of junior rapid eLearning developers who are ready to join a spitfire team in improving the eLearning experience of professionals in industries such as aviation and defense. We specialize in gamified learning, interactive multimedia, and simulator support through high-end imagery and computer models. Striving to create learning experiences that feel like a fun and seamless part of life, we believe that professionals in these industries deserve the most thorough training available.
Join our expanding Training Development team to help satisfy higher production demands!
Requires 1+ years experience

Full time

Victoria, Canada

Requires Other degree
Responsibilities
On the job, you'll have the opportunity to…
Flex your creative brain as you learn to create multimedia animations & interactions*. You will aid in the production of alpha, beta and final iterations of cutting-edge eLearning products, and become familiar with rapid eLearning tools such as Captivate.
* Knowledge of Adobe Creative Suite for image, video and audio editing is an asset.
Develop an understanding of SCORM-compliant content to ensure that all courses successfully conform to SCORM/xAPI standards.
Efficiently diagnose and resolve breakdowns related to interactions between the online course and the associated learning management system.
Exhibit phenomenal collaboration and interpersonal skills as you work intimately with designers and developers.
Expand your knowledge of best practices, application limitations, and appropriate interactions as you help develop new projects.
Grow your graphic design and visual story-telling skills, as well as your UX sensibilities.
Show dedication to the success of each project as you produce maintenance guides giving specific instructions on updating and modifying the eLearning products you've produced.
In the workplace, you'll have the opportunity to…
Work closely with a team of 10+ people in our open concept office in downtown Victoria.
Take advantage of benefits including health, dental, and an extensive professional development package.
Enjoy perks such as flexible hours, a start-up vibe with a stable foundation, a central downtown location, and a community that prides itself on inclusion, diversity and equal opportunity.
Work collaboratively, work imaginatively. Here, we are all both students and teachers!
Work on cutting edge VR and AR projects… and when we say cutting-edge, we mean it.
Work with an award-winning team!
Qualifications
Please Note:
All candidates must be Canadian citizens or permanent residents of Canada.
All candidates must be willing to undergo a security assessment for the Canadian Controlled Goods Program.
All candidates must hold a high school diploma.
Who You Are
A junior developer or teaching professional with an interest in eLearning tools, course development, cutting-edge technologies, and collaborative work.
A skilled writer with excellent technical writing abilities and a knack for simplifying complicated information.
A team player who flourishes in a fast-paced, Agile environment. 
Who We Are
We envision a world where learning is entertaining and a seamless part of life!
RaceRocks3D specializes in gamified learning, interactive multimedia, and simulator support through high-end imagery and computer models. The man at the helm (CEO Scott Dewis) is a visual effects wizard with a desire to improve e-learning and immersive training programs by ensuring their seamless and engaging delivery. RaceRocks3D enables successful learning and information dissemination in defense and aerospace, oil and gas, the health economy, and also with several private sector clients. Our overarching goal is to work closely with our clients from the outset to find technical solutions that will effectively embed critical knowledge through simulated training and experience. We are equipped to deliver high fidelity training simulation applications, 3D animations, 3D modeling, and gamified learning driven by client requirements.
Job Function
eLearning Developer/Programmer