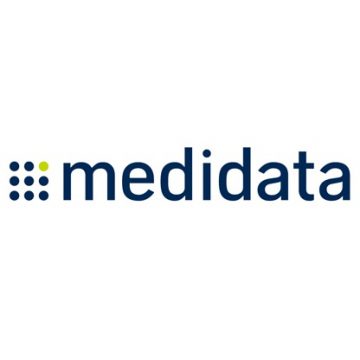 Learning Solutions Designer
Medidata
Your Mission:
The Medidata Academy Learning Solutions Designer will have direct involvement in the planning, design, development, delivery and maintenance of learning programs focused on topics related to Medidata products as well as the Clinical Industry. Learning programs on Medidata's product portfolio range from eLearning content focused on functionality to instructor-led curriculum on how the products create value for Medidata customers, partners and colleagues. This position has responsibilities that extend globally to all of Medidata's locations. This is a highly consultative and collaborative role in which the Learning Solutions Designer will consult with key stakeholders in the organization to identify education and enablement needs, make solution recommendations, and oversee program execution. These learning programs will focus on the knowledge and skills that customers and employees across the Medidata Solutions ecosystem need in order to complete their daily tasks.
Requires 4+ years experience

Full time

New York, NY, United States

Requires Other degree
Responsibilities
The Academy is the functional group within Global Learning and Development that focuses on Medidata products, as well as clinical industry training for both customers and colleagues.
Your Commitments:
Design and develop learning materials in a variety of formats, including but not limited to print, graphics, multimedia, audio, video
Develop instructor-led training programs, eLearning courses, and support on-line help content independently and/or utilizing Subject Matter Experts.
Create engaging learning activities and compelling course content that enhances retention and transfer
Create exercises/assessments and activities that enhance the learning process
Design, develop and deliver train-the-trainer (TTT) sessions to both internal colleagues and external users
Support all educational courseware development and delivery using standard tools, and procedures
Work with subject matter experts to identify target audience's training needs and develop solutions for it
Collaborate with the mHealth cross-functional team on internal trials, special projects, and other programming as necessary
For new and existing courseware development, assist with:

Needs-analysis
Timeline/resource estimations
Course design, production, quality control and implementation
Ensure deliverables are completed on time with high quality and adhere to company standards.
Review and update course content during each product/patch-release cycle.
Represent the Medidata Academy department on assigned software development projects.
Work with eLearning vendors on various course development and localization projects.
Maintain a working knowledge of all Medidata systems to facilitate course development.
Assist with the development and roll-out of knowledge transfer and train-the-trainer programs to Medidata Academy staff for product-related and additional courses.
Qualifications
Competencies:
Excellent knowledge of learning theories and instructional design models
Lesson and curriculum planning skills
Excellent verbal and written communication skills.
Ability to understand software products and write structured course content in a consistent fashion.
Proficient in one or more of the following tools: Captivate, Storyline 2, PhotoShop, Flash
Knowledge of SCORM and LMS or LCMS
Excellent organizational and time management skills.
Self-motivated, able to assume responsibility and work autonomously in a professional manner.
Ability to understand and communicate concepts quickly and accurately
Experience delivering technical training to groups both remotely and in person
Experience with localization preferred
Experience working with Agile Software development teams
Must be able to work within tight deadlines in a fast-paced, software development environment
SaaS experience is a plus.
Candidate will present and discuss examples of completed projects during the interview process.
Education & Experience:
Bachelor's degree required; or equivalent years of experience
Master's Degree preferred (Instructional Design, eLearning Technology, Learning Theory, etc).
2 or more years of corporate training and curricula/courseware development experience.
Agile software development team experience required, and clinical experience preferred.
Ability to travel approximately up to 50% of the time
Who We Are
Our Industry: Where we play
We sit at the intersection of technology and Life Sciences industries. Humbly, we've been told that we are the leader in application software for the clinical development process, tackling real-world problems and making a real difference in the lives of patients everywhere. With the current transformation in the life sciences industry, we are at the forefront of providing an advanced clinical development platform for our clients to further improve the accuracy, timeliness and ease of the data collection process. That means better treatments can reach waiting patients sooner. We are publicly traded (MDSO) with over 700 customers, customer retention rates above 99%, and the experience of supporting more than 10,000 clinical trials. We are still led by Co-founders, Tarek Sherif and Glen de Vries, and have global operations in US, Europe and Asia.
Our Culture: Who we are
We know that creativity doesn't happen on-demand. Developing cutting-edge cloud technology takes great minds and talented people working together in a collaborative environment. That is why we are committed to fostering an innovative, agile company culture. We encourage our teams to come together and experiment with new concepts, research new approaches and test out new technologies. We believe that being part of our team will make a difference in the world.
Our Mission: Powering smarter treatments and healthier people.
Our Vision: To be the most innovative cloud company in Life Sciences.
Our Principles: Integrity, Partnership, Inventiveness, Humility, Nimbleness, Tenacity, Inclusiveness, and Caring.
Our Leadership Drivers:
THINK: Inspires purpose, articulates strategy, and simplifies complexity
TEAM: Communicates effectively, builds relationships and collaborates with others
DO: Plans ahead, scales for growth, ensures accountability
LEARN: Self-aware, values difference, strives to learn
TEACH: Inspires work, coaches others, builds teams
To learn more about a career at Medidata, please visit http://medidata.careers/.
Medidata Solutions, Inc. is an Equal Opportunity Employer. Medidata Solutions provides equal employment opportunities to all employees and applicants for employment without regard to race, color, religion, gender, sexual orientation, national origin, age, disability, or status as a veteran. Medidata Solutions complies with applicable state and local laws governing non-discrimination in employment in every location in which the company has facilities.
Job Function
Learning and Development Specialist