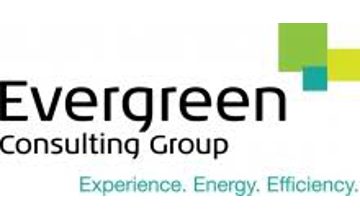 Lighting & Lighting Control eLearning Educator
Evergreen Consulting Group, LLC - EiQ™
Responsible for designing new, innovative, engaging, eLearning content from highly technical lighting, lighting control, and utility industry provided materials. Client deliverables include Articulate eLearning courses (*.story), Camtasia/Adobe Premier Pro videos (*.mp4), Graphic Design images (*.psd & *.png), Learning Management System course buildout, and on-going LMS course management.
Requires 5+ years experience

Full time

United States

| Remote

Requires Bachelor's degree
Responsibilities
Working with others to help market EiQ eLearning content, Evergreen services, and client services via social media including: LinkedIn, Websites, Blogs, You Tube, Constant Contact email campaigns, and Hootsuite.
Functions:
Create new, innovative, and engaging eLearning content from highly technical materials;
Integrate multimedia and other technologies into eLearning course design to encourage engagement, active learning, and achievement of learning outcomes;
Write and produce educational courses in Articulate Studio, Articulate Storyline, and Articulate Rise
Build, test, manage and update eLearning training content/updates residing on learning management systems
Coordinate project and program assignments to meet internal and client needs for implementation and launch;
Ability to maintain clear understanding and organize the detail differences amongst
different programs and clients while staying up to date on changes;
Other duties, as assigned.
Qualifications
Prior experience in both the lighting and lighting controls industry is required;
Prior experience in more than one of the following fields preferred:  lighting design, electrical engineering, lighting/lighting control sales, lighting/lighting control education, and/or lighting/lighting control marketing;
Prior experience writing educational courses in Power Point and portfolio submission required;
Graphic design skills (Adobe Photoshop) preferred.
Video production skills (Camtasia, Adobe Premier Pro, After Effects) preferred.
Demonstrated self-starter who is highly motivated, detail oriented, organized, and goal focused;
Demonstrated ability to apply current research and theory of adult learning to the practice of instructional design;
Excellent verbal, interpersonal and written communication skills;
Passion for research and for educating others;
Positive and creative thinker with the ability to adapt to process and procedural changes;
Calm demeanor with the able to multi-task and set-priorities, to meet deadlines;
Microsoft Office applications proficiency is required;
Who We Are
Evergreen Consulting Group is a full-service energy-efficiency consulting firm. We employ consultants experienced in advancing energy-efficiency initiatives for a wide array of clients throughout the country.  In addition, we employ consultants who are experienced in increasing manufacturer brand awareness for energy-efficiency products tailored for the specification community. Our consulting services include, but are not limited to: Utility incentive program design and implementation; trade ally education; lighting/lighting control specifier education; social media marketing campaigns; graphic design; video production; new eLearning course authoring; and transforming existing, highly technical, educational content provided by our clients into online educational courses.
Evergreen iQ™ is an online Learning Management System which enhances Evergreen's existing consulting services.  EiQTM allows Evergreen to provide our clients with a turnkey, blended learning solution that includes in-person, webinar, and online training.  In addition, EiQTM is uniquely branded for each client and managed entirely by Evergreen.  By blending our deep utility industry and marketing expertise with innovative online technology, Evergreen is focused on revolutionizing the way energy efficiency education is implemented.
We are a supportive team that rewards individual initiative and performance. We have a progressive culture that embraces work-life balance while working in a virtual office environment from your home. This winning combination has resulted in repeated selection among the top companies on Oregon Business Magazine's list of 100 Best Companies to Work for in Oregon