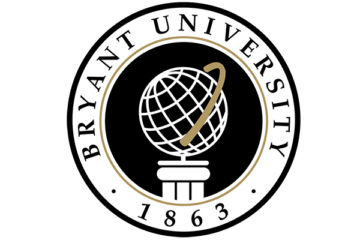 Online Learning Experience Developer
Bryant University
The Online Learning Experience Developer (LXD) is responsible to support the creation of innovative learning experiences for our online student body of accomplished and aspiring business leaders. The LXD will create, adapt, and implement course materials in appropriate formats for use in on line course sites, including Articulate Rise, Articulate Storyline, Blackboard, Panopto, Zoom, Camtasia, and other tools. They will be flexible, comfortable with technology, eager to support a dynamic group of faculty and students, and able to determine and apply sound instructional strategies to everything they produce. This position reports to the Director of Online Learning.
Candidates must apply directly at https://employment.bryant.edu/postings/2108 in order to be considered for this position.
Requires 5+ years experience

Full time

Smithfield, United States

Requires Bachelor's degree
Responsibilities
Create multimedia learning assets with a variety of tools, including Articulate Rise, Articulate Storyline, Zoom, Poll Everywhere, VoiceThread, Qualtrics, Panopto, Camtasia, and more.
Build course sites and learning interactions in the Blackboard learning environment based on provided design documents.
Capture video content using a variety of technologies including digital ink, teleprompter, LightBoard, and more.
Post-produce all video content using Camtasia or similar, ensuring an engaging and effective learning experience for our students.
Develop both faculty-facing and student-facing resources for relevant technologies, direct and produce video content, review and evaluate appropriate technologies for effective online instruction and delivery.
Analyze reports from online course data to identify trends and student needs.
Under the supervision of the Director for Online Learning, manage assigned portions of project plans.
Review and evaluate emerging technologies for continuous innovation of Bryant's online instruction and delivery strategies.
Assume additional responsibilities as required.
Certain requirements are subject to possible modification to accommodate persons with disabilities.
Qualifications
Bachelor's degree required. Graduate work preferred in related field.
At least five years of experience in instructional design, creating educational multimedia content, web site creation/maintenance, or related field in a higher education context.
Demonstrated success working with instructors and students from a wide range of academic cultures and disciplines.
Demonstrated technical proficiency including rapid course development experience (such as Storyline), video and screencasting experience (such as Camtasia), LMS platform experience(such as Blackboard), video production and/or editing experience, as well as basic HTML.
Graphic design skills
Excellent interpersonal, communication, organizational and time management skills.
Ability to prioritize and multitask effectively; strong project management skills; can meet and manage multiple deadlines working both independently and on a team; highly detail-oriented.
Ability to initiate projects and see them to a conclusion.
Ability to quickly learn and apply new technologies in instructional settings.
Curiosity; drive for continuous improvement and development of new skills.
Research or professional interest in instructional design, educational technology, student support, and faculty development.
Who We Are
For more than 150 years, Bryant faculty and staff have inspired excellence in an ever-changing world. We prepare students for success through a four-point philosophy dedicated to academic excellence, education of the whole person, global perspectives, and a collegial community. Join us in inspiring excellence.
Job Function
Curriculum Developer
Education Program Director
eLearning Developer/Programmer