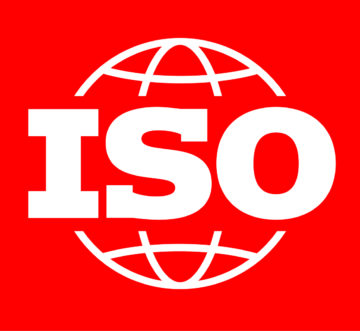 Project Manager, Capacity Building
ISO International Organization for Standardization
The Capacity Building Unit at the ISO Central Secretariat implements a comprehensive development assistance programme for ISO members in developing countries and offers a wide range of training opportunities to all its members. We are currently looking for a Project Manager, Capacity Building, to join our team of professionals at the ISO Central Secretariat (ISO/CS) in Geneva, Switzerland.
Requires 5+ years experience

Full time

Geneva, Switzerland

Requires Bachelor's degree
Responsibilities
Support the implementation and monitoring of the ISO digital learning solutions strategy in collaboration with the responsible Programme Manager in the ISO Capacity Building Unit.
Support the operation, upgrading and maintenance of the ISO digital learning platform in consultation with the related staff at the ISO/CS and the third-party provider.
Create new and rapid digital learning solutions (including self-paced eLearning modules) using the appropriate instructional design models and authoring tools to produce the desired changes in behavior, attitude, knowledge and skills needed to make real business impact.
Repurpose and transform selected existing content into digital learning assets such as microlearning videos, audio podcasts, infographics, interactive eBooks, job-aids, etc. to support the delivery of blended learning solutions.
Support Programme Managers in the ISO Capacity Building unit in drafting and administering requests for proposals (i.e. tender documents) to design and develop self-paced eLearning courses that cover core and support standardization activities.
Manage the implementation of a comprehensive learning analytics framework for digital learning solutions to demonstrate its efficiency and effectiveness.
Research emerging instructional and learning technologies and make recommendations about when to adopt these to continue to offer the best learning experience possible.
Carry out any other duties as required, such as collaborating with the Subject Matters Experts on design of eLearning courses, developing promotional material, providing historic and real-time data, and preparing progress reports.
Qualifications
Qualification and experience
University degree in instructional design, training design and development, education and learning technology, online curriculum development; a post-graduate degree would be an advantage.
Strong knowledge of instructional design models and applying theory to teaching practice and learning experience.
3-5 years of demonstrated experience in working with Moodle (open source learning management system).
3+ years of extensive experience using cloud-based authoring tools such as Articulate Storyline, Lectora, etc.
Solid project management experience.
Strong knowledge of assessment and evaluation methods.
Basic knowledge about web technologies, HTML, CSS and JavaScript.
Fluent in English (C2 level) and working knowledge of French would be an advantage.
Proficiency with MS Office tools.
Skills
Excellent organizational skills, ability to stick to tight deadlines, while focusing on results and learners' needs and expectations.
Effective communication and interpersonal skills such as critical thinking, problem solving and working in teams.
Creativity and out-of-the-box thinking to stay current with industry trends and effective methods for content delivery.
Strong visualization skills to envisage the end-result.
Independent and self-motivated, with experience working in a multicultural environment.
Strong writing skills to draft instructional text, audio/video scripts, etc.
Who We Are
We are ISO, the largest developer of International Standards. We bring together experts, to share knowledge and develop international standards that provide solutions to global challenges. This is because we believe that great things happen when the world agrees. We have an exciting opportunity at our Central Secretariat in Geneva.
Job Function
Instructional Designer
Learning and Development Specialist
Learning Management System Administrator
Strategy and Planning
Industry
Non-Profit Organization Management