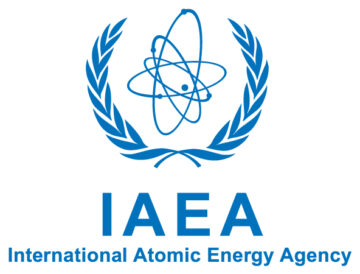 Safeguards Reporting eLearning Expert
International Atomic Energy Agency
The Safeguards Reporting eLearning Expert will manage projects related to the creation and maintenance of an eLearning capability, primarily for nuclear material accounting and additional protocol information to enhance a country's ability to meet IAEA reporting obligations under safeguards agreements. Relocation and repatriation to/from Vienna, Austria will be fully paid for. Generous additional benefits include tax-free salary, installation grant, rental subsidy, education grant for dependent children, six (6) weeks of annual vacation, and more.
Requires 7+ years experience

Full time

Vienna, Austria

Requires Master's degree

$106,000/year
Responsibilities
Plan and implement innovative projects to create eLearning modules to support States in ensuring timeliness, correctness, and completeness of reports and declarations before submission to the IAEA.
Conduct Training Needs Analyses based on stakeholder involvement.
Develop project briefs and terms of reference, coordinating proposals with ongoing, planned, and evolving departmental training activities.
Elucidate subject matter expertise in order to design syllabi and develop training material.
Establish style and formatting guidelines consistent with IAEA standards as applicable.
Ensure legal compliance of training content.
Develop ready-to-deploy eLearning modules using innovative training approaches and liaising with technical consultants as appropriate.
Develop and manage the process of user acceptance testing for eLearning modules prior to launch.
Evaluate the effectiveness of training and ensure a process of continuous improvement.
Build partnerships within the division, department(s) and beyond, and provide briefings to present new eLearning tools.
Qualifications
Minimum of seven (7) years of experience in designing and implementing training courses, in particular eLearning, ideally in the field of nuclear safeguards.
Advanced university degree (or equivalent) in education, training, nuclear science, physics, engineering, IT, or a related field.
Expertise in eLearning development, including the eLearning platform Moodle.
Expertise in leading teams, building partnerships, and recognizing the contribution of others. Strong planning and organizational skills to set clearly defined objectives, plan activities, and monitor performance against deadlines and milestones.
Experience in leading international, multidisciplinary projects and developing effective partnerships with internal and external counterparts at all levels.
Who You Are
An expert in designing, testing, implementing, and evaluating innovative distance eLearning programs.
An experienced trainer on complex and multidisciplinary matters.
A project manager acting as the interface between Subject Matter Experts and IT professionals, including the management of external contractors.
Who We Are
The International Atomic Energy Agency (IAEA), a United-Nations-related organization, is the world's central intergovernmental forum for scientific and technical cooperation in the nuclear field, and contributor to international peace and security. It works for the safe, secure, and peaceful uses of nuclear science and technology, contributing to international peace and security, and the United Nations' Sustainable Development Goals.
Supporting this mission, the U.S. Support Program to the IAEA assists the IAEA in its mission to provide credible assurances to the international community that member states are honoring their nuclear non-proliferation obligations. Specifically, it provides financial, technical, and human resource support for tasks targeted to resolve technical safeguards issues and improve verification tools. 
Job Function
eLearning Project Manager