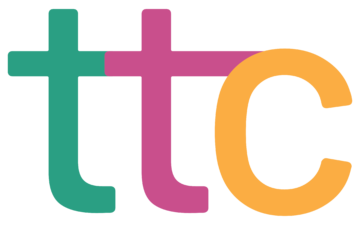 Senior Instructional Design Consultant - Remote
ttcInnovations
ttcInnovations is looking to add senior instructional designers to join our contract network. We have a wide-range of projects and are seeking candidates who can provide innovative analysis, design and development solutions.
At the moment, we are seeking candidates well versed in eLearning authoring and video development tools, specifically Articulate 360 and Vyond.
We only contract business to business, so your business must be either a corporation or an LLC with corporation classification (S or C corp. tax classification).
Requires 8+ years experience

Contract

Remote

Requires Bachelor's degree
Responsibilities
Analyzes learning needs and recommends learning solutions and strategies to address knowledge and/or performance gaps
Determines instructional curriculum end goals
Creates curriculum design of learning solutions and strategies
Works effectively with subject matter experts to create materials that support the curriculum goals and objectives.
Develops engaging content and interactive learning for a variety of audiences and delivery modes
Intakes and incorporates internal and client feedback into solutions
Conducts knowledge transfer of learning solution/detailed design to Instructional Designer, when applicable
Creates performance-based evaluations as required by the deliverables design
Qualifications
CONTRACTING REQUIREMENTS
Tax Status of C Corp, S Corp, or LLC (with tax classification of C=C corp or S=S corp)
Portfolio of samples demonstrating relevant key work skills : analysis, design, development 
Applicable equipment and Software
SKILLS
Application of Adult Learning Theory to identify appropriate training media and methodologies
Demonstrated ability to design highly creative, quality and innovative learning solutions that educate and entertain
Experience and success developing training content at a faster-than-industry pace
8+ years of previous experience in instructional analysis, design and development.
5+ years of experience in corporate or professional training environment
Bachelor's degree in related field or equivalent combination of education and experience
Job Function
eLearning Developer/Programmer
eLearning Developer/Rapid Authoring Tools
Independent eLearning Consultant
Instructional Designer