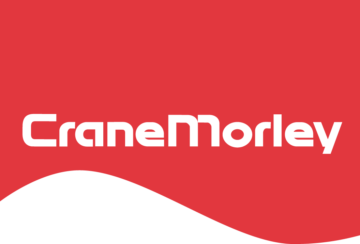 Senior Instructional Designer
CraneMorley Inc.
We're looking for a star player to add to our brilliant team of Instructional Designers working with leading enterprise clients.
Requires 3+ years experience

Full time

Long Beach, CA, United States

| Remote
Responsibilities
We are currently seeking a full-time Senior Instructional Designer who has experience designing effective blended learning solutions. The ideal candidate can tackle any facet of development from needs assessment to storyboards, authoring eLearning, working with our media production and programming teams; and developing ILT and VILT courses in highly interactive formats.   
A unique aspect of working at CraneMorley that you may find exciting is XR. We are a Gold partner with Microsoft and work closely with their mixed reality HoloLens development team to author content and train their strategic clients to develop their own using Dynamics 365 Guides. We also work in Virtual Reality with partners such as Oculus and soon Lenovo. You may not have experience with this new media and that is okay. Here is your opportunity to dive into the future of learning and performance improvement.
Qualifications
Requirements
3+ years of Instructional Design experience.
• Share a portfolio of relevant, professional work.
• Attention to detail and accuracy; high level of commitment to exceptional work quality.
Passion for learning and working in a fast-paced, innovative environment an absolute requirement.
Value Adds
• Experience/knowledge of the energy/utility industry
• Experience/knowledge of the automotive industry
• Experience with Articulate Storyline or Adobe Captivate
• Experience developing training for X Reality (VR/MR/AR)
Who You Are
You have a passion for learning design and take an agnostic approach to choose solutions for clients with the right tool(s) for the right job. You have experience blending knowledge and skills-based tactics to achieve results that build long-term client relationships. You enjoy working with a team that you know has your back and strives to deliver their best work on time and budget every time for some of the best enterprise clients in the industry.
All that being said, you are never satisfied with the status quo and appreciate inside access to the latest learning technology and friendships with talented developers at partners such as Microsoft.
Who We Are
CraneMorley has been developing performance-based learning and on-the-job performance applications for 28 years. Our clients include enterprise leaders such as Mercedes-Benz, Sempra Energy, Intel, Kraft-Heinz, Subaru of America, Denso, Thermo Fisher, and others. We are a Gold level mixed reality partner with Microsoft engaged in HoloLens development and user training. We are also partners with other industry leaders such as Oculus and Lenovo.
Our brilliant design team includes Instructional Designers, media specialists, and programmers working at home and in our Long Beach, CA facility. Our current strategy is to transition from our traditional office environment to a new studio facility that enables virtual delivery globally.
More information can be found about our company at https://www.cranemorley.com.
More information can be found about our process for supporting Microsoft partner clients adopt mixed reality can be found at https://mixedreality.cranemorley.com/.