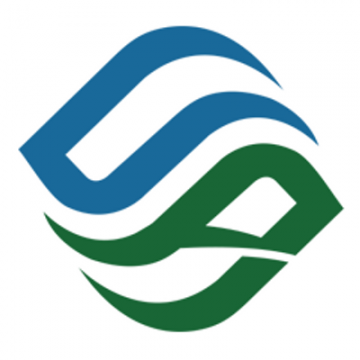 Senior Instructional and Graphic Designer
CoreAxis Consulting
The Senior Instructional and Graphic Designer will work with business partners in Corporate Services to improve business performance through learning and performance improvement solutions.
Requires 9+ years experience

Contract

Boston, MA, United States

| Remote

Requires Bachelor's degree
Responsibilities
Instructional Design: 
Completing needs assessment for already identified training gaps
Presenting recommendations and justifications for training design
Application of adult education principles and practices to produce learning deliverables
Ability to create and or design a variety of learning solutions ranging from interactive job aids and resources, to simulations, animations and courses, etc.
Designing engaging e-solutions and producing detailed storyboards using MS Office or other agreed upon tools to relay the vision to developers in order to generate collaborative thinking and estimation of scope / feasibility
Strong experience working closely with the development teams to produce and launch solutions based on agreed upon designs and requirements
Leading evaluation design and assessment methods/tools to demonstrate effectiveness of training solutions
Designing measurable evaluation criteria to prove effectiveness of training solutions
Graphic Design: 
Creating concepts using tools such as Photoshop, Illustrator, or other similar tools that can be shared with stakeholders for input and refinement
Creating icons and graphics that represent complex concepts in an easy to understand way
Providing educated and experienced-based input to user interfaces, information design, and solutions design
Applying agreed upon standards including branding, colors, fonts, etc. to solutions
Client Interaction/Teamwork:
Promotes partnership and shared goals with the business
Identifies training gaps and recommends learning interventions; uses influence to shape strategy
Works effectively with and takes guidance from program and/or project manager(s)
Liaises with internal resources to determine feasibility of proposed solutions
Self-Direction and Development:
Takes full ownership for assigned project tasks
Meets or exceeds deadlines for project deliverables
Actively seeks feedback on quality of skill development
Researches and recommends new learning tools and technologies to deliver innovative and cutting-edge design solutions
Builds and maintains strong internal network within our client's learning community
Qualifications
10+ years' experience designing, developing, and implementing a variety of learning and graphic solutions
An expert in the following: Instructional Design; Graphic Design; Analysis of business goals and creation of matching performance objectives; Linkage of goals and objectives to assessment and reporting strategies; Formal documentation of designs for outsourced development
Requires excellent interpersonal and communication skills (written and oral)
Must articulate a proven track record influencing functional performance improvement
Bachelor's degree in instructional design, educational technology, graphic design or equivalent experience preferred
Experience in financial services industry preferred
MUST be able to work on a W2
Who We Are
CoreAxis provides a unique combination of high impact business performance consulting, coupled with Custom Training Development and delivery.
We help Executives and business leaders accelerate their business, optimize their processes, and most importantly develop custom programs that drive the transformation of their most valuable asset – their employees.
Job Function
Graphic Designer
Instructional Designer