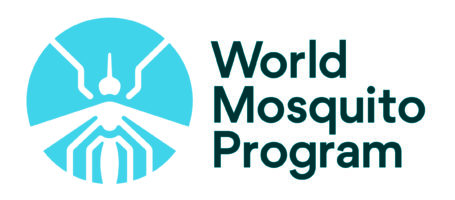 Senior Manager—Learning Design Solutions
World Mosquito Program
As the Senior Manager, Learning Design Solutions you will strategically lead the development of the World Mosquito Program's digital learning platform known as Catalyst. This platform is crucial to the transfer and harvest of knowledge that will empower and protect global communities from disease.
As part of a committed and dedicated team of international experts, your contribution will directly impact the success of this highly rewarding program. Reporting to the WMP Director and leading a team of 5 to 7 direct reports, this opportunity will see you partner with the project implementation team in the creation of an ecosystem delivering highly innovative online programs and knowledge transfer.
This position is based in Ho Chi Minh City, Vietnam, for an initial 2-year contract and offers an attractive remuneration package, including expatriate benefits.
Full time

Ho Chi Minh City, HC, Viet Nam

Requires Other degree
Responsibilities
Lead and drive the global Catalyst Learning Platform (a key intellectual property differentiator for WMP) to ensure effective knowledge transfer including a focus on tacit knowledge, a system to encourage and capture local innovation where appropriate, a way to facilitate massive scaling of the WMP approach and still ensure high quality deployments that are associated with the WMP global brand.
Develop and implement the content and communication strategies for the WMP Learning Platform to ensure new countries are on-boarded effectively and existing countries retain strong connections with the global WMP community.
Design and deliver creative and captivating visual and written content, while ensuring simplicity and clarity for a diverse global audience.
Hold overall responsibility for the formulation of the content on the Learning Platform, ensuring the integrity of the scientific and technical aspects are maintained.
Lead the development of the WMP Learning Platform content and its features to ensure it is accurate, innovative, relevant and always focused on addressing WMP's current and future goals.
Manage and lead the Learning Platform team and ensure that staff are supported, developed, provided with regular feedback and learning opportunities, and encouraged to provide a high level of service and support.
Undertake research to identify effective and best practices in online learning, onboarding and collaboration methods, in order to establish pathways and online self/team assessment that enables users to learn effectively and allow them to check their understanding while working through the Platform.
Manage, monitor and provide oversight of the budget for the Learning Platform team ensuring activities are kept within budget.
Qualifications
Relevant postgraduate qualifications in teaching and learning as applied to digital delivery of content and online learning, or equivalent experience.
Who You Are
You will bring experience driving state-of-the-art digital delivery, underpinned by the latest practices in online learning, teaching, and assessment. With outstanding communication and stakeholder engagement skills, you will demonstrate strategic and operational leadership, along with a focus on evaluation and continuous improvement.
With the global impact of this project, your experience in an international setting, ideally delivering across non-English speaking cultures, will ensure your success in this exciting role.
Who We Are
The World Mosquito Program (WMP) works with communities around the world, using safe and natural bacteria called Wolbachia to prevent the transmission of mosquito-borne viral diseases such as dengue, Zika, chikungunya, and yellow fever. WMP's goal is to protect 100 million people from these diseases by 2023.  WMP is continuing to rapidly expand its operations, building partnerships with local governments and communities internationally.
With two regional hubs, the Asia hub in Ho Chi Minh City and the Oceania hub, based at Monash University in Melbourne, Australia, WMP now has projects operating in 12 countries, with Wolbachia-carrying mosquitoes having reached 4.4 million people as at July 2019.
Through collaboration and innovation, WMP believes it can make a difference to millions of lives around the world.
For more information about WMP, please visit www.worldmosquitoprogram.org.
Job Function
Education Program Director
eLearning Project Manager
Learning and Development Specialist
Industry
Non-Profit Organization Management