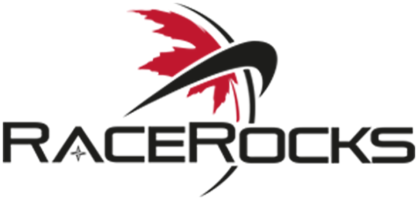 Senior Quality Assurance Specialist
RaceRocks3D
RaceRocks3D is expanding, and we are looking for a communication and verification leader to join our team! Do you have a background working in an Agile workplace? Are you a seasoned Quality Assurance professional experienced with developing and owning QA best practices and methodologies? This just might be your next career move.
Requires 6+ years experience

Full time

Victoria, Canada

Requires Other degree
Responsibilities
On the job, you'll have the opportunity to...
Demonstrate your expertise of QA standards, methodologies, procedures and tools to develop a complete Quality Assurance program in an Agile (SCRUM) work environment
Work side by side with Developers and Product Managers as you verify, validate and review processes and projects, offering and implementing solutions whenever possible.
Call upon your experience conducting QA activities to ensure that the necessary resources and responsibilities are accounted for and that the timeline is realistic.
Develop and roll out QA protocols, including alpha, beta, and pilot testing.
Organize and present your findings as you create reports based on the results of the QA test protocols.
Qualifications
Please Note:
All candidates must be Canadian citizens or permanent residents of Canada.
All candidates must be willing to undergo a security assessment for the Canadian Controlled Goods Program.
Experience with SCORM compliance in an approved SGA/ LCMS medium an asset, but not required.
Ideal candidates should have 6 years of experience in the Quality Assurance field.
Who You Are
We are looking for a seasoned Quality Assurance Specialist with experience producing eLearning products in an Agile environment. We are enthusiastic about finding a new team member who is willing to relocate and work in-house at our HQ in Victoria, BC. We hope you will be excited about the opportunity to work with cutting edge eLearning tools as well as the production of AR and VR projects for Government and private sector companies.
If you believe in collaborative work and the idea that we are all both students and teachers, this may be the position for you!
Please note: Candidates must be Canadian citizens or permanent residents of Canada. 
Who We Are
RaceRocks3D is in search of Senior Quality Assurance Specialists who are ready to join a spitfire team in improving the eLearning experience of professionals in industries such as aviation and defense. We specialize in gamified learning, interactive multimedia, and simulator support through high-end imagery and computer models. Striving to create learning experiences that feel like a fun and seamless part of life, we are driven by the belief that professionals in these industries deserve the most thorough training available.
In our workplace, you'll have the opportunity to...
Work closely with a team of 15+ people in our open concept office in downtown Victoria.
Take advantage of benefits including health, dental, and an extensive professional development program.
Enjoy perks such as flexible hours, a start-up vibe with a stable foundation, a central downtown location, and a community that prides itself on inclusion, diversity and equal opportunity.
Work collaboratively, work imaginatively. Here, we are all both students and teachers!•Work on cutting edge VR and AR projects... and when we say cutting-edge, we mean it.
Work with an award-winning team!
Job Function
Learning and Development Specialist
Industry
Aviation & Aerospace
Defense & Space
eLearning
Oil & Energy
Company Profile