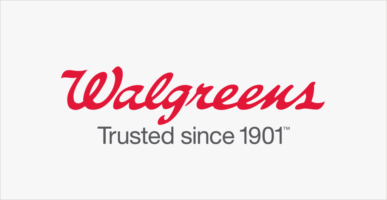 Senior Specialist, Learning & Development
Walgreens
The Senior Specialist is responsible for consulting with the business on learning & development design, including but not limited to objectives, approach, content, and delivery. Ensures efficiency and effectiveness of learning & development solutions through project management and assessment. Consults with key stakeholders to produce holistic and innovate learning & development experiences to meet the customer needs.
Requires 1+ years experience

Full time

Deerfield, IL, United States

Requires Bachelor's degree
Responsibilities
Develops, writes and edits deliverables for learning initiatives, leverages learning design. Ensures high-quality content deliverables through editing and quality assurance procedures.
Develops, analyzes, and designs a variety of learning materials and approach for target audience (e.g., facilitated and non-facilitated interactions).
Scopes and designs innovative learning experiences in alignment with customers' needs.
Collaborates cross-functionally with subject matter experts on learning solutions & experiences.
Plans and tracks more complex learning projects to successful and timely completion, measures and reports results.
Identifies issues, diagnoses problems, researches best practices and generates alternatives to drive continuous improvement of learning programs.
Manages complex internal and external learning & development content, collects and refines relevant content to be leveraged in learning interventions to ensure that such content meets instructional objectives.
Acts as content moderator for learning communities, ensuring participants are engaged and that communities meet defined learning objectives.
Designs, develops, and implements leadership development and functional learning solutions. Delivers customized training and team/organizational effectiveness solutions based on business requests.
Consults with senior leaders to identify business requirements and solutions to knowledge gaps.
Works collaboratively across organization to ensure flexible and relevant learning solutions, and determines the most cost-effective practices, that provide clear value-add to assigned client organization(s).
Recommends and designs means to measure the effectiveness of learning initiatives, evaluates and interprets the results.
Analyzes the usability of new systems, improves interface, system design and task flow.
Qualifications
Basic Qualifications
Bachelor's Degree and at least 1 year HR experience in an area such as Learning Content, Instructional Design, or Organizational Development; OR, High School/GED and at least 4 years HR experience in an area such as Learning Content, Instructional Design, or Organizational Design.
At least 1 year experience in curriculum development and designing training and/or organizational effectiveness solutions.
Experience with performance and process improvement methodologies.
Experience using time management skills such as prioritizing/organizing and tracking details and meeting deadlines of multiple projects with varying completion dates.
Experience developing presentations to various audience levels within an organization.
Experience establishing & maintaining relationships with individuals at all levels of the organization, internally and externally.
Demonstrated ability to creatively solve problems.
Intermediate level experience with Microsoft Word, Microsoft Excel, and Microsoft PowerPoint.
Willing to travel up to 10% of the time for business purposes (within state and out of state).
Who We Are
An Equal Opportunity Employer, including disability/veterans
Walgreens (www.walgreens.com) is included in the Retail Pharmacy USA Division of Walgreens Boots Alliance, Inc. (Nasdaq: WBA), a global leader in retail and wholesale pharmacy. As America's most loved pharmacy, health and beauty company, Walgreens purpose is to champion the health and wellbeing of every community in America. Operating more than 9,000 retail locations across America, Puerto Rico and the U.S. Virgin Islands, Walgreens is proud to be a neighborhood health destination serving approximately 8 million customers each day. Walgreens pharmacists play a critical role in the U.S. healthcare system by providing a wide range of pharmacy and healthcare services. To best meet the needs of customers and patients, Walgreens offers a true omnichannel experience, with platforms bringing together physical and digital, supported by the latest technology to deliver highquality products and services in local communities nationwide.
Job Function
Learning and Development Specialist