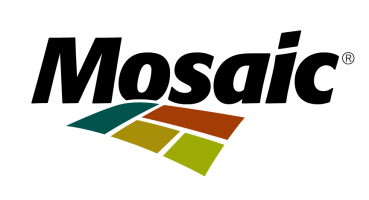 Senior Training Specialist
The Mosaic Company
Mosaic is hiring a Senior Training Specialist for our office in Tampa (Lithia). Candidates must have PROVEN INSTRUCTIONAL DESIGN and PROJECT MANAGEMENT experience. Assess needs, design, develop, deliver and evaluate integrated performance-based learning solutions, following adult learning methodologies, which encourage an interactive, engaging, and thought provoking learning environment. They will use the processes and related tools and resources in alignment with Mosaic's phosphate operations L&D strategies and objectives. Responsibilities will include instructional design using the P-ADDIE-M approach, performance consulting, and systematic design of instruction, project/vendor management, course facilitation, and training, ensuring aspects of the PADDIEM model are planned and managed.
Requires 5+ years experience

Full time

Lithia, FL, United States

Requires Bachelor's degree
Responsibilities
Instructional Design & Development
Performs training needs analysis, audience analysis and task analysis. Uses a variety of techniques for determining the instructional content of courses, curricula and programs. Ensures that program design accommodates different learning styles. Creates thorough design documents for classroom, self-paced and blended learning including measurable learning objectives, instructional activities, and other learning tools and resources. Uses a variety of learning technologies to achieve desired learning outcomes. Develops instructional materials/assets including participant guides, instructor guides, presentations, skills assessments, and job aids, and other performance support tools using accepted standards.  
Determines what implementation materials will be required and how they will be produced. Recommends plans for organizational support of instructional programs. Establishes systems for documenting learner progress and course completion. Uses evaluation data as a guide for revision of solutions and programs. Designs measurement plans including key success indicators, collection methods, and the standard against which the results will be compared.  Identifies the processes and outcomes to be measured given the identified problem and proposed solution.
Performance Consulting
Partners with clients to enhance performance in support of business goals of the organization and the performance needs of employees. Conducts performance/front-end analysis. Conducts cause analysis  Selects and/or designs appropriate interventions to address root causes of performance gaps. Effectively maps work processes in order to identify problem areas and improvements. Performs cost benefit analysis.  
Facilitates Learning
Stimulates and sustains learner motivation and engagement by fostering a positive learning climate, establishing relevance of the content, and providing opportunities for learners to participate.
*Full job description available at https://wd5.myworkday.com/mosaic/d/inst/15$158872/9925$3991.htmld
Qualifications
Bachelor's Degree in Adult Education, Vocational Education, Training and Development, Human Resources or related is required.  Prefer Master's Degree in Instructional Design, Instructional Systems Technology, Instructional Systems Adult Education, or Human Performance Technology
5-8 years' experience in Learning and Development, organizational change management, application of learning technology, human performance technology, expertise of all aspects of PADDIEM, performance improvement intervention, selection design, development implementation, or evaluation is required
Experience in Microsoft Office Suite is a must
Presentation Skills are required
Project Management experience is needed
Experience designing and developing facilitating process training is required 
Prefer Certified Performance Technologist or Certified Performance and Learning Professional or other industry related certification
Prefer experience in a manufacturing environment
Physical work environment is typically indoors in a consistent temperature and occasionally outdoors and exposed to varying degrees of hot and cold environments
Who We Are
At Mosaic, our mission is to help the world grow the food it needs.
The Mosaic Company is the world's leading integrated producer and marketer of concentrated phosphate and potash. We employ nearly 9,000 people in six countries and participate in every aspect of crop nutrition development.
We mine phosphate rock from nearly 200,000 acres of Mosaic-owned land in Central Florida, and we mine potash from four mines in North America, primarily in Saskatchewan. Our products are processed into crop nutrients, and then shipped via rail, barge and ocean-going vessel to our customers in the major agricultural centers of the world.