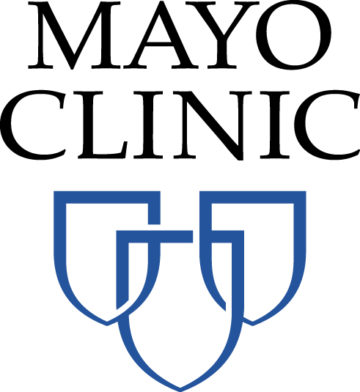 Sr. Instructional Design Specialist - Rochester, MN
MAYO CLINIC
What if your career could change your life?
Working at Mayo Clinic is making a difference. It's providing the highest quality patient care by placing the needs of patients first. At Mayo Clinic, you'll discover a culture of teamwork, professionalism and mutual respect — and most importantly, a life-changing career.
Requires 3+ years experience

Full time

Rochester, MN, United States

Requires Master's degree
Responsibilities
The Senior Instructional Design Specialist (SrIDS) performs a full range of professional duties assisting faculty and staff with designing and implementing online courses (asynchronous and synchronous; standalone and academic) as well as computer training support.  Qualified candidate works with colleagues to develop new education curriculum (courses, content and materials) and translate existing content to new delivery formats.  This individual will conduct an assessment of needs, designs curriculum for instruction, and implements and follows up with an evaluation of courses and curriculum created and provides ongoing Instructional Design and technical expertise for faculty and staff in the development of web-based projects and online learning opportunities. This includes conceptualizing design options, programs, and deploying them and assisting in assessing education technology products for efficacy on an ongoing basis. Has responsibility for project management and tracking and may serve as a lead or mentor to other staff.
Qualifications
A master's degree in education, Instructional Design or related field is preferred. A bachelor's degree plus a minimum of 3 years of related experience is required. Demonstrated success in curriculum design and development. Knowledge and experience in developing relational and web-based databases. Proficiency in standard productivity software, web-based authoring systems, graphics software and multimedia applications. Must be able to work effectively in a team-based environment in both lead and subordinate roles.
Who We Are
Learn and grow among the best in your field at the nation's top hospital (U.S.News & World Report, 2018-2019), ranked No. 1 in more specialties than any other care provider. At Mayo Clinic, you'll use the power of collaboration to achieve the highest standards for medical care and health improvement, working in the largest integrated, not-for-profit medical group practice in the world with over 60,000 employees. You're invited to contribute to a unique environment that brings together the best in patient care, groundbreaking research and innovative medical education. Being a part of Mayo Clinic allows for more work-life balance, competitive compensation and generous benefits, career security and the ability to manage and coordinate patient care in the most efficient ways possible