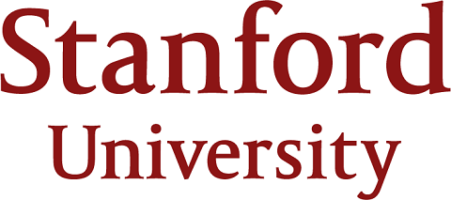 Visual Arts Instructional Designer
Stanford University
Requires 3+ years experience

Full time

Stanford, United States

Requires Bachelor's degree
Responsibilities
Visual Arts Instructional Designer
JOB PURPOSE:
Operate independently to design and develop visual and interactive learning solutions to support the overall curriculum and Technology Training Services. Contribute to the development of graphic design materials for online, e-learning and instructor-led course development, develop and design training and instructor materials, develop audio/visual online performance support solutions, and learning evaluation.
CORE DUTIES*:
• Proactively consult with subject matter experts to identify and formulate learning objectives and content.
• Collaborate with instructional designers, project managers, platform administrators, and web/software developers to coordinate and execute production in a timely fashion.
• Develop content for class presentations.
• Design e-learning materials and educational support solutions.
• Brainstorm with the training team to come up with new ideas, patterns, and styles.
• Stay up-to-date with new visual design techniques and software.
• Hands-on experience with Adobe design software applications.
• Design draft sketches for course storyboards and prototypes.
• Design and develop course content, instructor and participant materials, including performance support materials.
• Develop and design promotional course and training materials.
• Implement, evaluate and maintain learning solutions.
• Develop and deliver Train-the-Trainer or staff development programs.
• May participate in extensive user acceptance testing and quality measurement for newly created courses and web materials.
• Interact with team members during the design, development and implementation process as needed.
• Share best practices through cross-campus collaboration and instructional design community.
* - Other duties may also be assigned.
* - Consistent with its obligations under the law, the University will provide reasonable accommodation to any employee with a disability who requires an accommodation to perform the essential functions of the job.
Stanford is an Equal Opportunity Employer.
Qualifications
Education and Experience:
Bachelor's degree in Design, Visual Arts and three years of relevant experience or combination of education and relevant experience.
Knowledge, Skills, and Abilities:
• Demonstrated proficiency in creating graphic sketches, images, and layouts by hand and using design software.
• Demonstrated effectiveness in consulting with business partners and subject matter experts to assess learning needs and recommend sound solutions.
• Proficient in working with digital visual media and design software to create complete new designs, illustrations, and visuals.
• Ability to conceptualize and develop visuals based on content requirements and utilize colors, graphics, and effects to better convey concepts.
• Ability to edit videos, use instructional design tools such as learning project plans, design documents, learning hierarchies, storyboards, prototypes, etc.
• Ability to clearly and succinctly convey learning content in a manner that engages learners and improves retention rates.
• Knowledge of Adobe Premiere Pro, After effects and other post tools.
• Demonstrated knowledge of adult learning principles and methods.
• Demonstrated proficiency and experience in industry-standard digital tools, graphics media, audio, animation, and video production tools to create impactful courses.
• Demonstrated ability to evaluate the effectiveness of learning materials.
• Excellent oral and written communication skills.
• Demonstrated ability to work effectively in a team environment.
• Ability to work on multiple projects concurrently.
Candidates must provide a link to their design and video work to be considered.