LMS Integrations To Help With Employee Training And Development
The best software doesn't work alone. It connects with your other systems to help increase efficiency and allows you to derive more value from your software. Learning management systems are no exception. Integrating an LMS into your business's software ecosystem has significant benefits, including saving time, reducing manual tasks, increasing in-depth reports, and allowing for easier collaboration between team members. Any good LMS worth its salt should offer a number of core integrations for businesses delivering employee training and development. When investing in an LMS, here are the integrations we suggest you look for.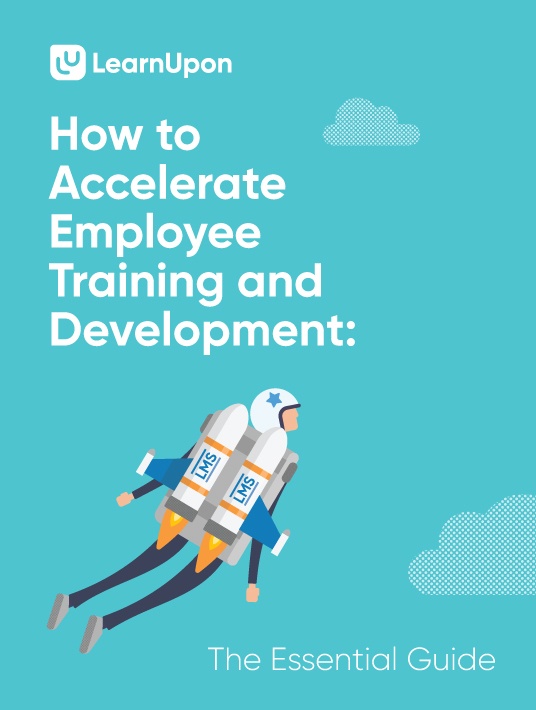 eBook Release
How To Accelerate Employee Training And Development: The Essential Guide
Find out how to create a successful training strategy for your business with the help of an LMS.
1. Single Sign-On (SSO)
Let's start with an incredibly popular one for businesses training their employees - single sign-on. Also known as SSO, this integration allows your users to access several applications and services through the same login, usually an office email address or employee number. It's a handy one for organizations as it tackles head on some common security problems, such as password fatigue, by requiring users to only remember a single login. It also reduces the strain on your IT team, as they don't have to constantly help reset passwords. There are many ways to set up SSO, with the biggest players being Microsoft Azure AD, G Suite, and Okta.
2. HR System
One of the most valuable integrations for your Learning and Development team is connecting your HR system to your LMS. When you integrate your HR platform with your LMS, employee data is automatically synced across both systems. So, when a new hire is added to your HR system, they're automatically added to your LMS and enrolled in the courses they need to complete. When someone leaves your organization, they're automatically removed, too. Other essential information you want is also shared between the two platforms - titles, departments, training histories, and more. Helpfully, there's no need to manually enter the same employee data into multiple systems. It's incredibly time-efficient and helps you avoid having to track learning in a messy spreadsheet. There's less chance for errors too.
3. API
With an API integration, a developer has an interface that enables them to interact with the software. It gives you the ability to push and pull the data you need to and from your LMS. Just like a username and password, API's have keys that allow developers to use an API to interact with the data in your LMS.  The list of tasks you can do with an API integration is endless, and importantly, it speeds up the training process. Create and add users to groups, enroll them in courses, send data back to your 3rd party system, etc. - all these tasks can all be automated to put time back in your day.
4. Learner Record Store
If you're already using a learning record store (LRS) or are interested in learning data storage, then integrating with your LMS is a smart move. Learning record stores archive your learning records that are gathered from your connected systems, like your LMS, and when integrated, you get a greater number of options for reporting on your training data. It also helps to make information much more viewer-friendly, accessible, and clear. There are a few well-known LRS names, including Yet Analytics, Learning Locker, and WaterShed LRS. As these work with xAPI to retrieve and store your training data, the integration means that xAPI statements are accessed for reporting and analysis of learner data when and where you need them.
5. Webinar Tools
Webinars are an engaging way to deliver courses to your workforce, but they can be a little bit of a handful to organize. With an LMS integration, it's simpler to deliver courses that include webinar sessions. By integrating your preferred webinar tool with your LMS you have easy access to all of your data within one system. It's a big time saver too. It cuts down on the repetition of tasks as you're able to schedule live webinar sessions, register your attendees, and report on attendance all within your LMS.
We recommend looking for an LMS that makes integrating as straightforward as possible. It should only take a couple of minutes. You should also check if your favored tool - Zoom, GoToWebinar, Adobe Connect, etc. - has a direct integration as that makes things straightforward for you.
6. Webhooks
Used alone or in tandem with SSO and API, webhooks are simply triggered notifications that are sent to 3rd party applications that tell you when a particular event happens in your LMS. They work well for users who want up to the minute information on what's going on. For example, if a learner fails an exam, a course is completed, or a due date was missed, you're notified right away. Beneficially, it's all customizable and automated so you don't have to keep going back into your LMS to get your learners' training history. You pick the real-time data you want to receive and then you can use it in other applications or websites to create or do other actions. These 6 integrations offer powerful opportunities for you to save valuable time and get more out of your LMS. They each make managing, delivering and tracking training more efficient, and that's the key to a great LMS. Download the eBook How to Accelerate Employee Training and Development to delve deeper into Vital LMS Integrations for Employee Training and Development as well as many other useful insights.
If you want to dive deep into facilitating the best possible employee training, check out the Make Your Employee Training Robust And Engaging: How To Get The Perfect Balance webinar. It is brought to you by LearnUpon and explains everything you need to know to make your employee training sound and appealing.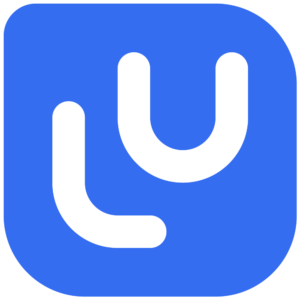 LearnUpon LMS
At LearnUpon LMS we're on a mission to help you unlock the power of learning. Combining our award winning LMS and our industry-leading Customer Experience team, we pride ourselves on being a trusted partner to over 1,300 businesses.