How LMS Reporting Boosts Your eLearning Revenue Stream
LMS reporting is vital if you offer eLearning courses to your students. It's important to know how your courses are performing, as well as how your students are doing as they make their way through the training. However, you can also use the data you get from LMS reports to help boost your eLearning revenue stream!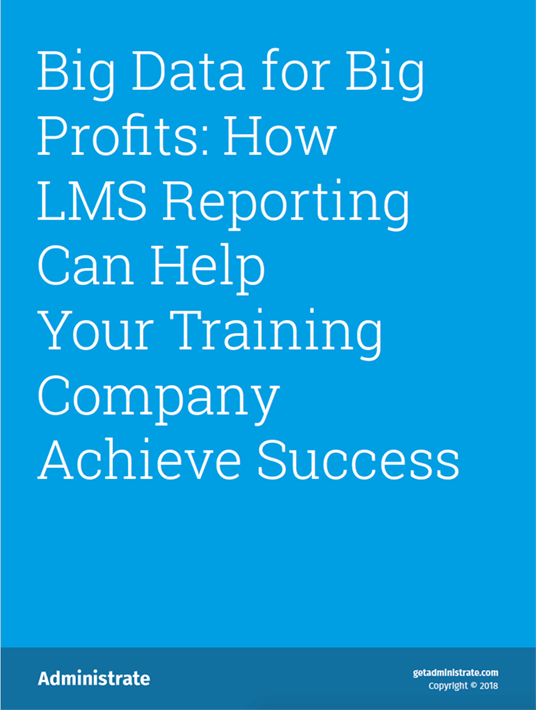 Let's take a look at some of the essential data you need to help improve your revenue!
1. Expand Your Popular Offerings
One great way to boost your revenue is to look at the classes you offer which are the most popular and see how you can expand those offerings. Your LMS reports will be able to tell you which classes have been the most popular, either since you started offering them, or during a set time period. This is particularly handy as you may just want to focus on what is popular currently so as to try and keep up with current trends.
Once you see what your most popular classes are, look at how you can expand your offering for these subjects. There are a few ways you can do this:
Offer different levels of the same course.
If you offer a beginner's course or an advanced course on a particular subject at the moment, why not see if you can offer different levels to your students as well? Advanced courses may be off-putting to customers who are looking to change career or just try something new, so by offering a beginner's class, you will give them a better-suited class, and open yourself up to the potential for more customers.
Expand on the content you already have.
If your courses are already popular, then you can look at expanding them and adding additional content. This could mean adding whole other modules, or just adding more detail to certain sections. This could give you the opportunity to charge more for these courses now they've been expanded as well.
2. Refresh Less Popular Courses
LMS reports can not only tell you what your most popular courses are, but also which ones aren't performing as well as you might have hoped. Reporting on which classes have the lowest number of participants will quickly give you some insight into which classes need some attention.
You can also look at the courses where perhaps students never finished, or you can report on the feedback you've received from past students, as perhaps there are courses which have had a lot of students purchase a place but they have been unhappy with the service they have received. All of these reports will indicate that your course content needs to be reworked, or you'll just have to get rid of that class altogether.
If you've bought some off-the-shelf content, then you may want to look at swapping providers, as the content you have paid for is not keeping your students happy. However, if you have custom-created content, you can get to work straight away reworking these unpopular classes to make them more informative and interesting for your students!
3. Market Far And Wide
The great thing about eLearning is you're not restricted by a particular location when it comes to attracting customers. In theory, you can market your classes to the entire world, though you may need to be able to provide your eLearning content in lots of different languages to do this.
Use your LMS reporting to see which regions and countries you are performing best in and which areas could use some work. Knowing where you aren't attracting as many customers will allow you to focus some marketing activity on these areas to try and attract an untapped customer base!
You want to open yourself up to as many customers as possible, so spending a little extra time focussing on some unloved marketing areas could be enough to start attracting those new students.
4. Look At Your Pricing Structure
The final area where reporting can help you out is to look at your pricing and see where it could be altered. Perhaps your reports will show you that you haven't raised the prices on your courses for a few years now but the number of students taking part in the course has continued to increase. Making a small increase in the prices you charge could add up to a huge increase in profit with your very popular courses!