8 Ways You Can Combine Microlearning And mLearning Now
In poker, the strongest possible hand in a given situation is called The Nuts. As mobile learning continues to gain momentum, it's not enough only to make content that more or less fits learners' screens. You'll need to take a new approach to create content especially for mobile devices, and the symbiosis of mLearning and microlearning looks very much like The Nuts in 2018.
Why Learning Needs To Be Mobile-First
It seems that mobile platforms have won. According to data collected by StatCounter Global Stats [1], 55.12% of all worldwide internet sessions are mobile. The stats from SimilarWeb [2] are even higher – 63%. Moving toward a mobile-first experience means drastic changes in the way people assess and consume content. eLearning content is no exception.
Over the many years the internet has been with us, the primary way of viewing online content was through a browser. Now, things have changed. With our mobile devices in hand, we don't open a browser to see what's new on Facebook, we go straight to the app; and if we have a question or need to make a note or reminder, there are personal voice assistants ready to help.
As for learning, people also tend to look for answers outside of traditional channels (formal training and courses). To find the information they need for their jobs, employees turn to their smartphones and get just-in-time solutions. All we can do now is try using it to our advantage and get started with special tools for mobile learning development.
mLearning Catalysts
Technology is changing, and so are learners. There's a Bersin infographic called Meet the Modern Learner [3], which is actually a snapshot of the challenges learning professionals have to deal with: over-tasked, over-stimulated, and always-on-the-go learners.
According to Radicati [4], an average user had to deal with 121 emails a day in 2014. Add time for meetings, conference calls, pings in corporate messengers, and the temptation to check the Facebook newsfeed… How much time is left for work, not to mention learning?
Along with that, training means a lot for self-motivated Millennials, who are tending to prevail among the workforce. Compensation is important, but it's no longer the main motivator [5]. The emphasis has switched to purpose and development because the opportunity to learn and grow on the job is extremely important for employees.
Meanwhile, more and more employees work outside the office: from home, customer sites, airports, and while commuting. This leads us to another driving force behind mLearning at companies – the 'Bring Your Own Device' (BYOD) concept. BYOD allows employees to use their own laptops, tablets, and smartphones at work, including access to corporate resources and apps.
Not least, the popularity of BYOD is connected with a comfortable User Experience. The employees' productivity and results often depend on how easy and quick it is to work from their devices. It's no wonder that people prefer to use devices and apps they are familiar with.
Given all of the above, modern learners expect and appreciate the curated, on-demand, and engaging content that's available anytime and anywhere. Hence, a properly organized company training environment that keeps up with the trends can help a lot with employee performance and retention.
However, mLearning doesn't simply mean eLearning that's ported to mobile platforms as is. It involves learning across multiple contexts in short, bite-sized, and attention-grabbing micro lessons. And that's the point where microlearning comes in.
What Microlearning Is And Why You Should Care
Chunking up information and delivering it in small units have become very popular thanks to the pace of modern work life. As opposed to traditional classroom sessions, microlearning suggests another way of managing time. It doesn't require long time spans, as one can take a short lesson in the interim between different activities.
The typical microlearning course consists of a series of short, often up to five-minutes-long lessons on a certain topic. Unlike large courses broken into shorter chunks to help with learners' cognitive load, these episodes are independent units, and each of them is targeted at just one learning objective.
Someone may think "How can microlearning ever be effective if it lasts only five minutes or so?". The key to why it not only engages but works is its repetitive nature. Microlearning is usually organized so that learners have to regularly take short lessons and then review the studied content from time to time. Plus, there's a scientific rationale.
According to Hermann Ebbinghaus and his Forgetting Curve [6], adult learners forget 80% of what they've learned within 30 days. But he also found out how to make forgetting slower and increase long-term retention: spaced repetition. Reviewing the previously studied material sends our memory a signal that it's worthy of remembering; that's why knowledge retention increases.
So, with microlearning, learners have access to knowledge anytime and anywhere; plus, the learned information tends to stay in the learners' heads. Sounds pretty good for a mobile environment, right?
8 Tips On How To Use Microlearning For Mobile Learning
When learning goes mobile, it opens up great possibilities to share and connect. Below, there are some tips on how to effectively apply microlearning for mobile learning. Some of these tips were inspired by Richard E. Mayer's book Multimedia Learning and 12 principles of Instructional Design [7], which we highly recommend you check out.
1. Simplify The Content
Don't try to pour out everything you know about the topic. Instead, highlight one aspect at a time. People will learn more efficiently if there's one certain goal in a lesson that draws their attention, like "How to apply the Sales Closing Technique" or "Writing an engaging lead for an article". Always keep in mind the key microlearning principle: one lesson – one skill.
2. Use Words, Images, And Multimedia…
… rather than words alone. Studies [8] have shown that people learn much better when several sensory receptors are involved.
Given the limited amount of time microlearning involves, do not hesitate to convey ideas to learners with all the assets you have.
3. Remove Extraneous Pictures And Sounds
Although multimedia help learners to better understand the content, not all effects are equally useful. People can focus on the essential material much better if you eliminate everything that could distract them. You don't need gold plating for microlearning. All the non-essential elements, like background music or fancy animations, consume learners' cognitive resources and therefore prevent uptake of the important content. Keep it short and simple.
4. Support Native Mobile Gestures
Touchscreen gestures are a vital part of a good User Experience on mobile devices. Learners with smartphones expect as a default that they'll be able to tap, swipe, and pinch. So, make sure that your Learning Management System provider provides a mobile app with an intuitive interface. For instance, if you use iSpring Learn LMS, your learners can take courses with a free mobile learning app.
5. Apply Storytelling
The need to quickly engage learners and make information stick is even more critical when you try to fit learning into a coffee break. A good story is a powerful weapon that triggers the imagination and makes people emotionally connect with your content. Every story ("micro-story" in our case) contains answers to 3 questions: what, when and why.
A brilliant example of storytelling in microlearning is Google's Whisper Courses [9]. This course is a series of nudge emails, "named for the idea that you need a reminder and not another class to try what you know – like a whisper into a manager's ear," explains the article.
6. Show, Don't Tell
Humans are visual. It's fine to have a short succinct text – but if you can replace it with a self-explanatory image, do it. Given the fact that people only have an 8-second attention span [10], an image has a better chance of capturing learners' attention.
7. Change The Pace
The challenge is that people have an infinite number of options to be pulled away, especially when you're dealing with a mobile experience. So don't be monotonous and offer different activities to keep your learners focused: short texts, visual metaphors, and interactions.
8. Provide Offline Functionality
We're used to always being connected. However, the lack of Wi-Fi is a common thing on airplanes or in remote locations. Enable your learners with the option to study offline by ensuring your app allows them to save content on mobile devices and sent results to the LMS when the connection is restored.
To Sum Up
If you want to create a learning culture and gently encourage your employees to learn, the learning materials should be within arm's reach: available on any device in your pocket. In our reality of 15-second Instagram "stories", it definitely pays to embrace microlearning in your mobile projects.
References:
12 Principles of Multimedia Learning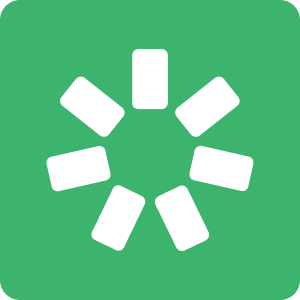 iSpring Learn
iSpring Learn is a fast LMS for your mission-critical project. Launch your eLearning in one day with a minimum of fuss. Just upload your training materials, invite employees, and keep track of their results.