Stretch Your L&D Budget With 5 Mobile Learning Solutions Features
You probably know there are two 'versions' of mobile training: Optimized/responsive and native/app-based. They can both be created using your in-house Learning Management System, provided you have the right tools and platform. A web developer might have the skills to optimize your mobile learning course. It's an automated process, so it can be achieved by inserting the right lines of code. Building a mobile app is an entirely separate skill. To put it in metaphoric terms, optimizing is like restoring a vintage car. Building an app is more like assembly-line manufacture. Each process needs its own set of equipment and tools. Here are some must-have features to look for in mobile learning solutions that can stretch your L&D budget.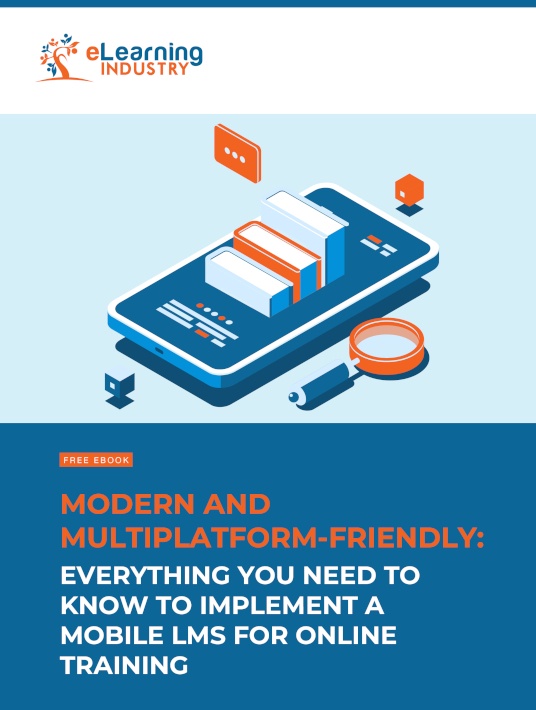 eBook Release
Modern And Multiplatform-Friendly: Everything You Need To Know To Implement A Mobile LMS For Online Training
Find out the surprising benefits of investing in a mobile LMS that features a mobile learning app.
1. Matching Skillsets
By the time you're shopping for a mobile LMS, you've sought input from multiple teams. Ideally, your IT department should weigh in more heavily than your accountants. Decide which type of eLearning courses you want to build (native or optimized). Afterwards, you can confirm their coding capacity. You don't want to download open-source when there's no one in-house that knows how to customize it, or get all excited about building an eLearning app when your developers are #TeamIOS and your newbies are all aboard the #AndroidTrain. This may all feel like a foreign language to you, so just ask four simple questions: One, do we have IT people that can build mobile apps? Two, does this LMS have the tools to build mobile apps? If it's a no for both, then ask the third one: Do we have IT people that can build responsive software? And finally, does this LMS have responsive design capability? However you look at it, the answers to those four questions will give you a shortlist you can model by price.
2. Offline Integration
Your training scope may include external partners, freelancers or remote hires. As you might assume, their internet connections may not be as reliable (or available) as office lines. Thus, you want to give them the chance to train, even without connectivity. There's a more important aspect to it, though: Synchronization. It is true that online learners can log on, download what they need and then leave. They can later review their stored units and study at their own pace. But what happens when they're ready for their next download? Do they have to manually upload their completed units? Or email their assessment documents for review? This gives them extra work and could become a training barrier if they're too busy to bother. Check that your mobile LMS has the ability to synchronize. As soon as employees access the web, their learning progress should automatically update itself, aligning with the main-frame. New content should also be downloaded without the employee having to prompt it. It makes for a nice surprise and trims L&D expenses for upgrades and updates.
3. Quick Communication
L&D budgets fall under several segments. You have to pay the content creator, administrator, and eLearning course developer. Because they may all be salaried in-house employees, the cost may not be in cash. But every moment they spend on mobile LMS activities is billable time. And this time may have been hived off from other essential office activities. So, in the interests of efficiency, you want to tighten the ship. Communication tools help. Ensure your mobile LMS has real-time feedback tools for users, both on-site and external. Social media integration can be helpful for this. You also need the ability to automate notifications. These can be pings, alerting employees about content updates which can be crucial for compliance matters or policy changes. Or they could be reminders to resume online training if they've been away too long. Without this, your LMS admin could waste hours calling or emailing to follow up with corporate learners.
4. Quick Logins And Logouts
It may seem like a trivial feature. After all, how hard can it be to log in to the LMS and get the information you require? However, this seemingly small detail can make a world of difference. Frequent authentication errors or non-responsive login screens can prevent employees from accessing resources, not to mention decrease engagement and trust. They'll think twice about relying on the system during their moment of need if logging in is such a challenge.
5. Personalized Home Screens
There's only a limited amount of space on smartphone and tablet screens. So, every item on there has to matter. Thus, mobile learning solutions should feature personalized home screens that cover all the essentials. For example, an employee should be able to quickly access the app or responsive platform and immediately see upcoming online courses and recommendations, all based on their past performance, job requirements, and compliance updates. That way, they can complete the necessary online training activities or certification courses to stay in line with company standards.
It's not enough for your mobile LMS to shift comfortably between phones and portable gadgets. It also needs tailored techniques to minimize your L&D expenditure while maximizing efficiency. You want your budget to stretch as far as it can go without compromising training quality. Make sure the skills needed to run it are existent in-house. Otherwise, you'll have to hire personnel, and that's bad news for your already limited budget. Make sure it can function offline and synchronize automatically when employees get within reach of Wi-Fi. Offer convenient communication tools in as many formats as possible; email, chatbots, social media, or even techie hotlines. It makes a massive difference.
Does your current online training strategy need a modern makeover? Download our eBook Modern And Multiplatform-Friendly: Everything You Need To Know To Implement A Mobile LMS For Online Training to learn how a mobile LMS can help you deploy multiplatform-friendly training. It covers everything from how to develop a realistic LMS mobile app implementation timeline to the costliest mistakes to avoid when investing and implementing your new mobile-friendly platform. It even includes insider secrets to stay on top of the mobile learning trends so that you choose the best platform for your organization.