How To Create A Checklist For Onboarding New Employees
This is a big day for your company. After a long process of identifying, screening, and interviewing possible candidates, you are finally ready to welcome one or more new team members to the office. The first impression you give them is of vital importance, as it can severely affect their professional journey with your company. A positive onboarding experience helps new hires overcome the initial nervousness and quickly become productive. On the contrary, failing at onboarding will probably lead you to another recruitment process sooner rather than later. To ensure a smooth and successful experience on the first go, organize the steps you need to take with a checklist for onboarding.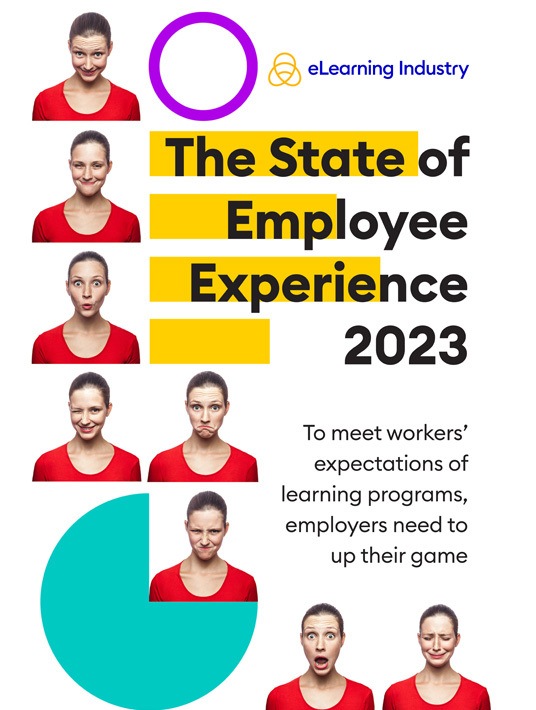 eBook Release
The State Of Employee Experience 2023
Explore upcoming corporate culture trends and how employee experience can be improved via improving onboarding, training, and employee engagement.
What To Include In An Onboarding Checklist?
An employee onboarding checklist can take multiple forms according to your addition's role and your organizational needs. However, the following steps should always be part of the onboarding process:
Recruitment process
Welcome kit
Setting up the workspace
Team introductions
Breaking down the responsibilities of the new role
Setting goals
Role-related employee training
Introduction to company culture
Frequent check-ins
Tracking progress
Exchanging feedback
8 Onboarding Checklists To Cover Every Need
Now, let's dig a little deeper into the various new hire checklists you can use according to their position, work conditions, or stage of onboarding.
1. Pre-Onboarding Checklist
This employee onboarding checklist template is usually ignored among businesses, as it covers the time period between the day of the job offer and your new hire's first day at the office. However, research shows that companies that make an effort to establish a relationship with their employees before their actual start date have higher rates of employee retention.
Pre-onboarding usually starts with a welcome email. The message that you send your new employee must be welcoming and inviting to get them excited for their first day. Make sure to include any important information, such as the specific start date, clock-in time, office address, or any paperwork they need to present. Moreover, you could give them access to a brief overview of company policies, such as code of conduct and office environment handbooks, so that they know what to expect. Finally, don't forget to do some internal preparation by informing your current team about the new arrival. Share a few interesting facts that will act as icebreakers during the first days and encourage them to make their newly hired colleague feel comfortable.
2. First Day Checklist
The first day is finally here, and the official onboarding process can begin. An office tour is definitely where you should begin so that they can familiarize themselves with the various office spaces and meet their new colleagues. If you're working remotely, a virtual tour of the different departments will introduce your hire to colleagues, executives, and their immediate team. Another crucial step to make an employee feel welcome is to have their workstation ready prior to their arrival. Provide all the necessary supplies and help them set up their equipment. Show them the tools they will use daily and set up training sessions for the following days so that they can get the hang of them as soon as possible.
Although it takes up a large part of it, the first day is not all about socializing. Employees also need to fill out the remaining paperwork and get introduced to their responsibilities. Take some time to discuss your expectations, their individual and team goals, as well as a training plan for the near future. Finally, introduce them to the CEO or executive they will be reporting to so that they can share a few welcoming and encouraging words.
3. First Week Checklist
During the first week of their employment, new hires are settling into their responsibilities and learning more about the company culture and way of functioning. This is why the goals and tasks you set during that initial week must be designed to reinforce the values that you want them to learn. For example, you can organize social activities or collaborative work to encourage them to explore the significance of teamwork or the preferred ways of communication in your company. In general, however, the first week is dedicated to training on role-based skills, custom tools, compliance, office etiquette, and more. Develop a training plan, provide access to useful resources, and remember to check in daily so that you can collect feedback to optimize the onboarding experience.
4. First Month(s) Checklist
As soon as the employee has gained enough confidence regarding tools, tasks, and procedures, it's time to look into a more goal-driven plan. A great onboarding template to follow is the 30-60-90 plan, which achieves high levels of productivity within the 90 first days of employment by developing specific SMART goals for each time period.
Specifically, the first 30 days are focused on basic information, such as the ones described in the first week checklist template for onboarding. Days 30–60 involve the new employee even more in the overarching goals of the company. At that point, employees take on tasks that are relevant to organizational objectives and have regular meetings with colleagues and supervisors. By day 90, the employee is confident and knowledgeable enough to work independently, take accountability for their work, and achieve goals. Make sure to collect feedback during each stage to track progress and ensure that no adjustments need to be made.
5. Template Checklist For Managers
Despite juggling many other tasks, managers must be involved in the process of onboarding new employees. In fact, they must coordinate it and guarantee its success. Therefore, to ensure they don't skip any steps, it would be wise to follow a checklist template of their own. Some items that could be included in it would be identifying which tools they need to train the new employee on, setting short- and long-term goals for them, and clarifying what results they are expecting at each milestone. Preparing the ground for the arrival of the employee by announcing it to the rest of the company must also be part of the manager's checklist. The announcement must be on multiple channels and include essential information about the new hire's role and how they will contribute to the company's mission.
6. Template Checklist For Sales Teams
The first stages of onboarding are common for all employees, as the main goal is becoming acclimated to the work environment and culture. However, after the one-week mark, you need to start customizing your checklists for onboarding depending on your employee's role, e.g., salesperson. Sales teams have a unique culture and must follow a distinct training plan. Therefore, once your latest addition to the sales team has achieved a level of confidence, it's time to start training them on product knowledge, lead attraction and conversion, negotiation skills, etc. You can modify your onboarding template according to your employee's needs and gaps, as well as your company's requirements.
7. Template Checklist For Remote Employees
Remote employee onboarding can be challenging, as employees need to have a welcoming experience through a computer screen. Nevertheless, the items on your onboarding checklist remain the same. Only the manner of delivery changes. For example, instead of walking around the office to meet their colleagues, they enter a few video conferences. In any case, the most important thing to remember when onboarding a remote employee is providing continuous support. Give them the necessary equipment, access to resources (such as communication guidelines and the employee handbook), and names of people that can help them with different things. Moreover, schedule regular meetings so that your new hire doesn't feel alone.
8. Template Checklist To Foster Cultures Of Learning
Introducing a newcomer to your company culture is of utmost importance for their quick assimilation and productivity levels. Therefore, your onboarding checklist should include a culture-related section that starts with pre-onboarding. At that point, you can demonstrate your values during interviews and in the welcome email. The first week is when the real introduction happens. New employees meet their colleagues, participate in collaborative activities, and of course read your company handbook, which includes your mission, vision, goals, and core values. Make sure to discuss all of that with them so that you can explain the reasoning behind your culture and how you got here. However, remember that culture can't be taught. All you can do is provide the resources and create opportunities for your employee to see it first-hand and, hopefully, adopt it.
Conclusion
Onboarding can really make the difference between a successful and a failed hire. By making it part of your culture, you ensure that your new hires feel comfortable and that they become valuable and productive members of the team faster. In addition, a successful onboarding process makes employees stay longer at a company, as well as achieve their maximum potential. Follow the checklist templates for onboarding we shared in this article and change the way you welcome your employees.
Compare the top content providers for employee onboarding to find the right outsourcing partner for your program. Our list features the best of the best when it comes to corporate training for your newest team members.