A Microlearning For Retail Training Success Story
It's a common theme—lack of engagement and adoption. When a global retail company came to Inno-Versity, they were looking for a partner to help increase participation and implementation of their new team operational principles. These included topics such as creating project charters, meeting principles, continuous improvement tools, and more. They had materials—mini-animations, but they had too abstract of a look and feel and didn't convey the right information. They told people how to do things instead of providing examples that correctly showed how to do those things. The animations weren't on-brand either, being shape based instead of actual people. Could microlearning for retail training come to the rescue?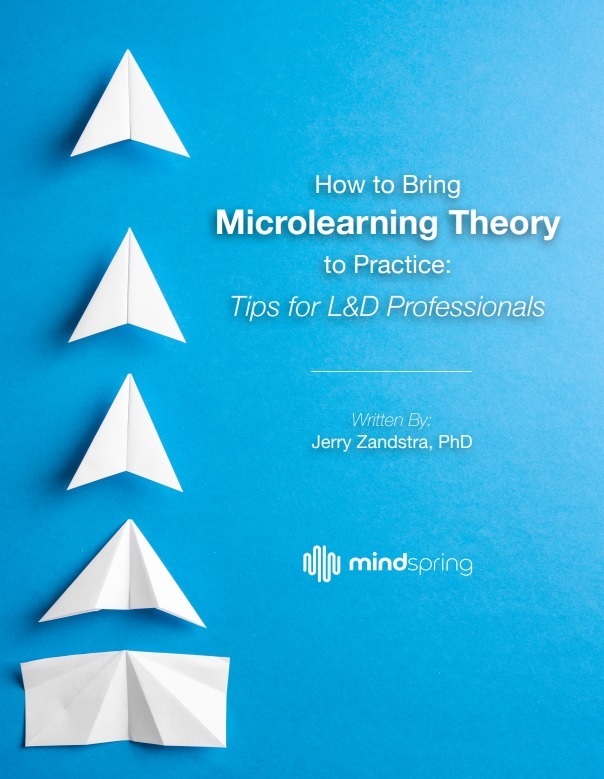 eBook Release
How To Bring Microlearning Theory To Practice
Discover enticing microlearning tips for L&D professionals.
Challenge
This retail company had rolled out eLearning materials; however, after reviewing low implementation rates, they realized the materials they were using posed several challenges. First, the content was very theoretical, making practical application difficult for individual learners. Second, the visual design was very abstract, making it challenging for learners to connect with any of the characters—largely because they weren't recognizable as actual people. Finally, because the content was extremely theoretical, the learners had difficulty applying the content to their current situation, so implementation wasn't happening.
Solution
Inno-Versity worked with this global retail company to make its content deeply practical and personal by applying a microlearning for retail training design strategy. To begin, we spent time creating personas for each role represented in the learning package. From these personas, subject matter experts were consulted to provide real-world scenarios, ones that had happened or were currently happening. Additionally, the use of a narrator was incorporated. This narrator frequently interjected into the learning module, offering advice, pointing out strategies being employed, or noting what could be improved. With these personas and scenarios developed, the Inno-Versity team developed short animations that illustrated the ten new team operational principles the client wanted to implement.
Microlearning For Retail Training Benefits
Without a doubt, the greatest benefit to this company was implementing the new team operational principles. The simple, practical scenarios made it easy for all learners to apply the skills demonstrated in the scenarios. There were many reports across the company of more efficient and meaningful meetings. This was due to increased application of the practical strategies being taught. Everyone felt they had a voice, because the rules of engagement were clear. Team leaders also reported improved communication between departments because they were speaking a common language.
Case Study Conclusions
Microlearning for retail training associated with these new skills were specific software tools that needed to be employed. Team leads reported that these tools were employed much faster because everyone finally understood why they were needed. To sum up, bite-size online training resources personalized their L&D program and fostered real world application for every member of the team.
Download the eBook How To Bring Microlearning Theory To Practice: Tips For L&D Professionals to discover all the insider microlearning secrets for L&D professionals. Also, join the webinar to discover how microlearning impacts employee performance and behavioral change.

MindSpring
MindSpring is an award-winning agency focused on delivering engaging and transformative digital content. We create digital experiences using exceptional creativity, the best of learning science, and innovative technology. (Previously Inno-Versity)